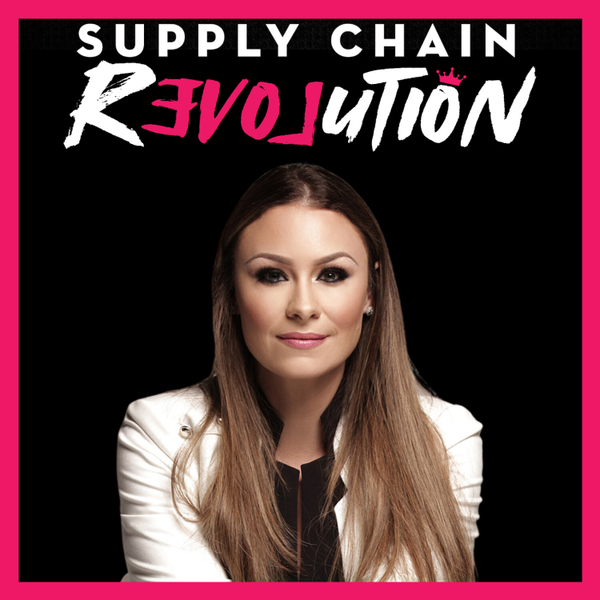 Supply Chain Revolution
Crossing the Chasm to Accelerate AI in Digital Transformation, the Future of Work, and Understanding Your Value w/ Jennifer Bryne (former CTO Microsoft)
S1E42
22:01
October 26th 2020
Every tech company wants to tell you what their AI can do. Patterns help us make sense of the world and can help us overcome the impossible tasks we face each day in supply chain orchestration. From understanding gaps and influences, AI creates more intelligence in how to detect, understand, and pull parts of the patterns together that build an ecosystem.
Through the lens of business transformation, a common challenge for many is knowing what levers to pull strategically, reinventing portions of their business in a digital way. The biggest issue is not tech, it's the lack of skill and culture needed to scale disruptive change.
In Episode 42, Sheri Hinish welcomes Jennifer Bryne, digital empowerment evangelist and rebel who is exploring the next chapter in her career after retiring from Microsoft as the US Chief Technology Officer. Jennifer is now working with start-ups, giving back in. the tech community, and writing her first book. She has a fascinating career path starting in non-profit management and social services, then transitioning to cybersecurity sales and engineering teams.
Learn from Jennifer as she shares her experience leading, developing, and executing vertical industry and go-to-market strategies, while managing global alliances and partner ecosystems.
In this Episode, we explore the keys to accelerating your success in AI Digital transformation, the future of work and AI, patterns in change management that can be applied to solve supply chain/human/and business problems, and key tips that have helped Jennifer in her journey as a woman in STEM for career advancement, and positioning herself for leadership roles.
To learn more about Jennifer Bryne, visit https://www.linkedin.com/in/jennifer-byrne-talks/
Find us, connect, and explore at https://www.supplychainrevolution.com/ & https://www.supplychainqueen.com
Supply Chain Revolution
Join podcast host Supply ChainQueen on the Supply Chain Revolution podcast as she explores provocative points of view that challenge paradigms for progress in supply chain management, sustainability, circular economy, leadership, innovation, and technology. This is the TOP Supply Chain podcast in "new school" supply chain podcast that explores shifts in generational, social, environmental, technological, and "the people side" of leading change in transformation. We also evangelize the supply chain rebel - folks who challenge the status quo and are under-represented or misrepresented in traditional supply chain organizations.
The Supply Chain Revolution is inclusive and shares how diversity can be a catalyst for innovation, highlighting progressive ideas and access to insights, strategies, and tools to make better choices that shape critical aspects of their business and personal lives, building transformational change for a better, sustainable world.
This is the supply chain podcast for supply chain leaders, thinkers, dreamers, doers, learners, builders, and supply chain professionals who want to change the world using a different approach in supply chain, leadership that embraces circular thinking, digital transformation, sustainability, diversity and inclusion, and advanced innovation.
Learn more at http://www.supplychainqueen.com
Top Podcast Exploring #SupplyChain #Sustainability #CircularEconomy #Technology #Diversity and #DigitalTransformation
Support Us
Become a Patreon