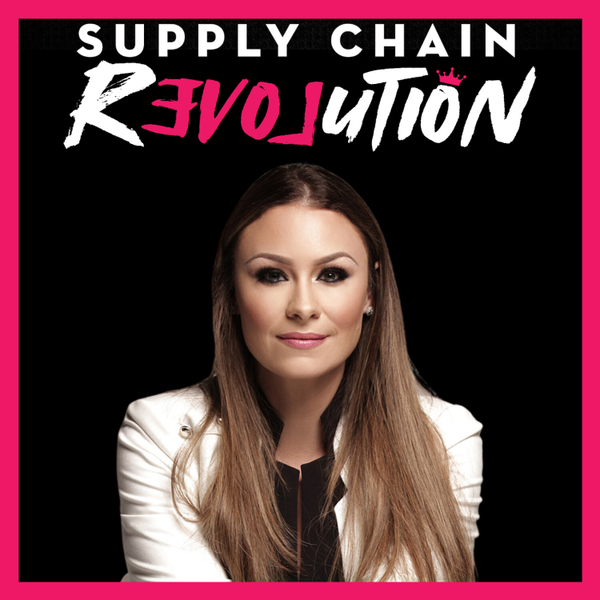 Supply Chain Revolution
Reimagining Industry 4.0 with Digitalization, Quality Visualization, Ground Truth, and 'Human in the Loop' AI w/ Chuck Myers of Cogniac (SAP.iO)
We're in the midst of a significant transformation regarding the way we produce products thanks to the digitization of manufacturing and the convergence of tech. This transition represents a change in global supply chains, the fourth revolution that has occurred in manufacturing. Quality, harmonization across processes, leveraging data for insights in industry 4.0, all still hinge on an enterprise's ability to elegantly incorporate technology, humans, and the original ground truth of what's happening real-time. How do you revolutionize vision and inspection with a big data platform for visual data? How do you manage it and let it permeate in the cloud stratosphere, then push it out to manufacturers?
Meet Cogniac.
In Episode 55, Sheri Hinish (Supply Chain Queen) chats with Chuck Myers, CEO of Cogniac and serial innovator with an accomplished career in defense, automotive, telco, and scaling start ups to successful companies.
Chuck shares the key to his success, diverse teams. No surprise here folks. He shares hard earned lessons about leading and selling successful companies, where he describes, "its better to be lucky, than good. I've had a lot of doubles. You have to be a bit paranoid, hire good people, be a loyal person and put people in the right job and treat them right."
Industry 4.0 leaves many questioning how do humans fit into AI/ML, big data, and automation. 'Human in the loop' makes Cogniac different because it is essentially building AI for AI, including the quality SME. Chuck explains an example of Cogniac in railroad, where it visualizes for inspection about 22M trains wheels a month, 30,000 miles of track in near real time. AI makes a determination of high probability and elevates to the 'human in the loop' with immediate intervention. In this example, critical decisions by the human are value add and elevated in the enterprise. This union illustrates the marriage of AI in the future of work across global supply chains and Industry 4.0.
To learn more about Cogniac, visit https://cogniac.co/
To connect and explore the Supply Chain Revolution, visit supplychainqueen.com
Supply Chain Revolution
Join podcast host Supply ChainQueen on the Supply Chain Revolution podcast as she explores provocative points of view that challenge paradigms for progress in supply chain management, sustainability, circular economy, leadership, innovation, and technology. This is the TOP Supply Chain podcast in "new school" supply chain podcast that explores shifts in generational, social, environmental, technological, and "the people side" of leading change in transformation. We also evangelize the supply chain rebel - folks who challenge the status quo and are under-represented or misrepresented in traditional supply chain organizations.
The Supply Chain Revolution is inclusive and shares how diversity can be a catalyst for innovation, highlighting progressive ideas and access to insights, strategies, and tools to make better choices that shape critical aspects of their business and personal lives, building transformational change for a better, sustainable world.
This is the supply chain podcast for supply chain leaders, thinkers, dreamers, doers, learners, builders, and supply chain professionals who want to change the world using a different approach in supply chain, leadership that embraces circular thinking, digital transformation, sustainability, diversity and inclusion, and advanced innovation.
Learn more at http://www.supplychainqueen.com
Top Podcast Exploring #SupplyChain #Sustainability #CircularEconomy #Technology #Diversity and #DigitalTransformation
Support Us
Become a Patreon