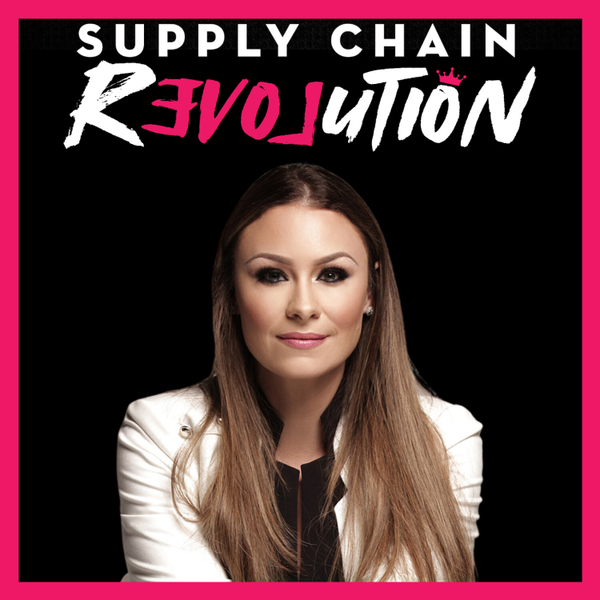 Supply Chain Revolution
The Sustainable Procurement Pledge + Making Circular Supply Chains Real with Thomas Udesen, CPO of Bayer and Co-Founder of SPP.Earth
S1E56
21:17
March 11th 2021
We all have a role to play in the decade of our lives to reach the 2030 SDG vision. Procurement professionals though have a unique opportunity controlling about $8.3T of world trade in materials flow and services annually.
In one of the most inspiring episodes to date, Thomas Udeson, Chief Procurement Officer at Bayer and Co-Founder of the Sustainable Procurement Pledge (SPP.Earth) chats with Sheri Hinish (SupplyChainQueen) about his journey, the power of uniting under the SDGs for climate action and sustainability, and how procurement professionals are uniquely positioned to make this happen.
For Thomas, it started with a global curiosity hearing his father talk about shipments. He eloquently describes that "supply chains are the pulse of our society and humanity. Supply chains make things happen and what makes the world the great place it can become. And if you work in a supply chain you naturally get exposed to the beauty of people and diversity."
The Sustainable Procurement Pledge (SPP) was born out of the climate strikes in late 2019. Thomas fundamentally believes that we have everything to make a meaningful impact and change. The SPP builds on commitments at the individual level. 
The Sustainable Procurement Pledge (SPP) is a pro-bono community of those committed to embedding sustainability in to their procurement practices - and sharing knowledge and tools of how to do so.
To take the pledge and learn how to get started in embedding sustainability in your organization, visit spp.earth.
To connect with Thomas and SPP on LinkedIn, visit https://www.linkedin.com/company/sustainable-procurement-pledge/
Please join the Ambassador LinkedIn Group on www.linkedin.com/groups/8845732/ !
To learn more about the podcast, visit supplychainqueen.com
Supply Chain Revolution
Join podcast host Supply ChainQueen on the Supply Chain Revolution podcast as she explores provocative points of view that challenge paradigms for progress in supply chain management, sustainability, circular economy, leadership, innovation, and technology. This is the TOP Supply Chain podcast in "new school" supply chain podcast that explores shifts in generational, social, environmental, technological, and "the people side" of leading change in transformation. We also evangelize the supply chain rebel - folks who challenge the status quo and are under-represented or misrepresented in traditional supply chain organizations.
The Supply Chain Revolution is inclusive and shares how diversity can be a catalyst for innovation, highlighting progressive ideas and access to insights, strategies, and tools to make better choices that shape critical aspects of their business and personal lives, building transformational change for a better, sustainable world.
This is the supply chain podcast for supply chain leaders, thinkers, dreamers, doers, learners, builders, and supply chain professionals who want to change the world using a different approach in supply chain, leadership that embraces circular thinking, digital transformation, sustainability, diversity and inclusion, and advanced innovation.
Learn more at http://www.supplychainqueen.com
Top Podcast Exploring #SupplyChain #Sustainability #CircularEconomy #Technology #Diversity and #DigitalTransformation
Support Us
Become a Patreon