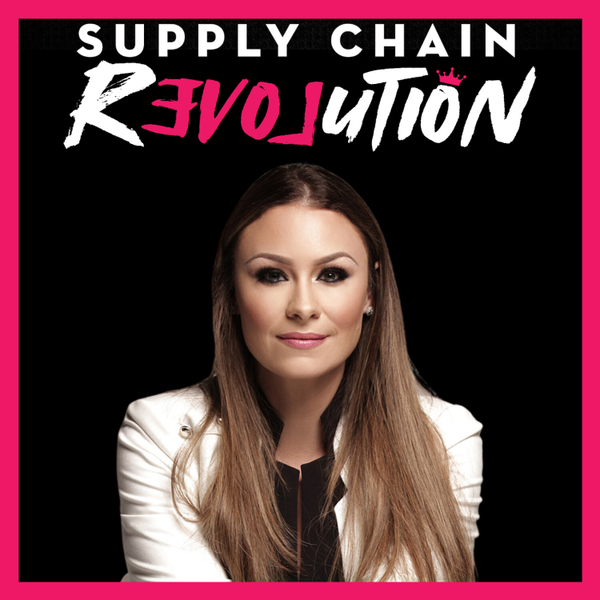 Supply Chain Revolution
Where Purpose and Product Meet Sustainable + Circular Supply Chains: Sustainability in OmniChannel Commerce + Logistics with Jeremy BodenHamer (CEO, ShipHawk)
S1E54
21:12
February 22nd 2021
This is an episode where purpose and product meets sustainable + circular supply chains. From the amazing stories/use cases of AllBirds, Grove Collective, RareForm, and e-commerce brand Parker Clay who asked "...could we bring these beautiful products to the world, create jobs to empower vulnerable women in Ethiopia to become economically independent, and protect traditional, sustainable, and ethical craftsmanship all at once?" - > Buckle up and get ready to be inspired and glean insights from brands powered by purpose and the technology that makes it happen.
In Episode 54, host, Sheri Hinish, also called the SupplyChainQueen, joins CEO of ShipHawk Jeremy Bodenhamer, Supply & Demand Chain Executive Green Award Winner, Author of Adapt or Die, and Supply Chainer ranked on the INC 5000 list who is 100% Rebel! How does logistics save the day and deliver the type of CX that customers have come to expect but in a sustainable way? We talk about the intersection of logistics and technology for positive social impact, omni-channel commerce + the circular economy, and how ShipHawk is helping EPIC sustainable brands do some cool things in supply chain. 
A lot has happened in the e2e supply chain ecosystem space but we still have a gap in creating a world where shipping positively impacts societies without the impacts to people, the environment, or eroding profitability. Many would argue that the sheer nature of 'shipping things' in a complex supply chain, hurts sustainable progress. Jeremy unpacks how the intersection of tech and logistics is helping the triple bottom line, including the fulfillment efficiency card and how do you factor in carbon and non-financial performance indicators to get started on your journey?
To learn more about Jeremy, visit https://www.jeremybodenhamer.com/
To connect and learn more about us: visit supplychainqueen.com/podcast
Supply Chain Revolution
Join podcast host Supply ChainQueen on the Supply Chain Revolution podcast as she explores provocative points of view that challenge paradigms for progress in supply chain management, sustainability, circular economy, leadership, innovation, and technology. This is the TOP Supply Chain podcast in "new school" supply chain podcast that explores shifts in generational, social, environmental, technological, and "the people side" of leading change in transformation. We also evangelize the supply chain rebel - folks who challenge the status quo and are under-represented or misrepresented in traditional supply chain organizations.
The Supply Chain Revolution is inclusive and shares how diversity can be a catalyst for innovation, highlighting progressive ideas and access to insights, strategies, and tools to make better choices that shape critical aspects of their business and personal lives, building transformational change for a better, sustainable world.
This is the supply chain podcast for supply chain leaders, thinkers, dreamers, doers, learners, builders, and supply chain professionals who want to change the world using a different approach in supply chain, leadership that embraces circular thinking, digital transformation, sustainability, diversity and inclusion, and advanced innovation.
Learn more at http://www.supplychainqueen.com
Top Podcast Exploring #SupplyChain #Sustainability #CircularEconomy #Technology #Diversity and #DigitalTransformation
Support Us
Become a Patreon