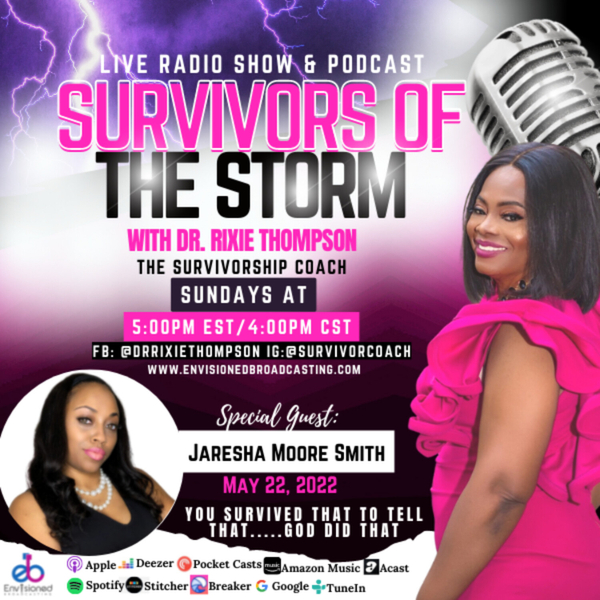 Our greatest blessings often come from our toughest challenges. Listen to the testimony of Jaresha Moore Smith as speaks about having her first child at 19 year old and her journey as a single mother of 4 children and how she conquered her storm. She received blessings beyond her imagination.
Survivors Of The Storm
You Survived That To Tell That ...God Did That! This show will be emerging powerful testimonies of those who have survived a storm and now wants to give God the glory by speaking out loud. This show will provide the listening audience with spiritual keys and powerful weapons for surviving the storms of life. Don't fear the storm instead be the storm! Come aboard the Survivor-"ship" and sail with the Survivorship Coach.