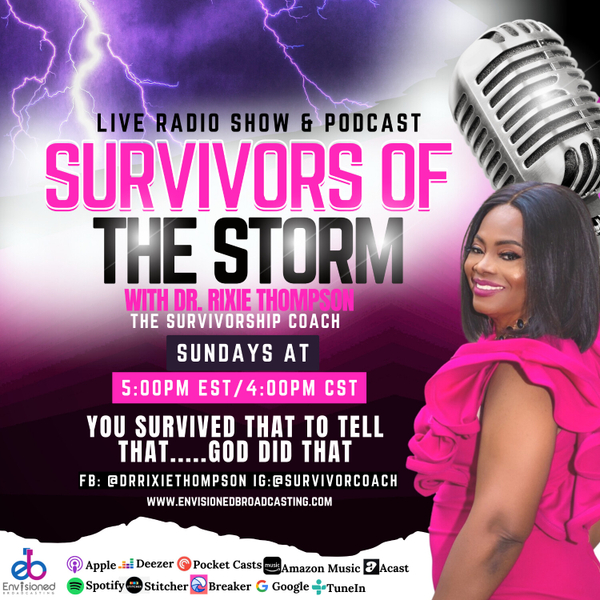 Storms are designed to Knock you Down and to Knock you Out! You maybe Down but you are not Dead! Get up and Fight through your Storm! Listen and learn how to GET UP and MOVE FORWARD.
Survivors Of The Storm
You Survived That To Tell That ...God Did That! This show will be emerging powerful testimonies of those who have survived a storm and now wants to give God the glory by speaking out loud. This show will provide the listening audience with spiritual keys and powerful weapons for surviving the storms of life. Don't fear the storm instead be the storm! Come aboard the Survivor-"ship" and sail with the Survivorship Coach.