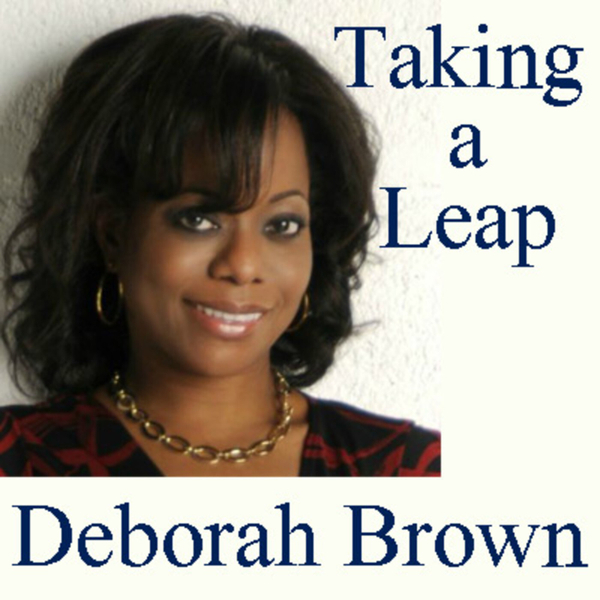 Dr. Stacey Cooper is a holistic wellness authority, an inspirational speaker, educator and the founder of Lifestyle Balance Solutions. Her clinical practice spans over 26 years.
Dr. Stacey's newest release is Heal Your Health Naturally, which is endorsed by Bob Proctor- from the hit movie The Secret, and Jack Canfield- the Co-Creator of Chicken Soup for the Soul. 
As a speaker, Dr. Stacey inspires audiences by sharing her story, her discoveries and the strategies that continue to help her to optimize her health and well-being.
Dr. Stacey's mission is to eliminate the diabetic epidemic globally and to help enable you to enjoy your years with Enhanced Vitality and Better Body Function.
Website: https://www.drstaceycooper.com
Telephone Number: 519-754-0183
Email: [email protected]
Facebook:  https://www.facebook.com/drstaceycooper
Twitter: https://twitter.com/DrStaceyCooper
Taking A Leap -- Deborah Brown
- RADIO SHOW DESCRIPTION
"Taking A Leap" is the show where the seriousness of life is discussed in a fun, relaxed and educational environment. It serves as a platform for individuals to share how they have overcome some of the biggest challenges in their lives to get to where they are today. Listeners are able to learn the tools and mindset that it takes and apply what feels authentic to them to their own lives to get them moving to the next level.
Deborah Brown is a Life, Relationship and Leadership Coach. She works with professionals who struggle to make the personal and professional impact they want and helps them to show up powerfully, confidently and authentically in any situation so that they can get the results they want for themselves and in their interactions with others.