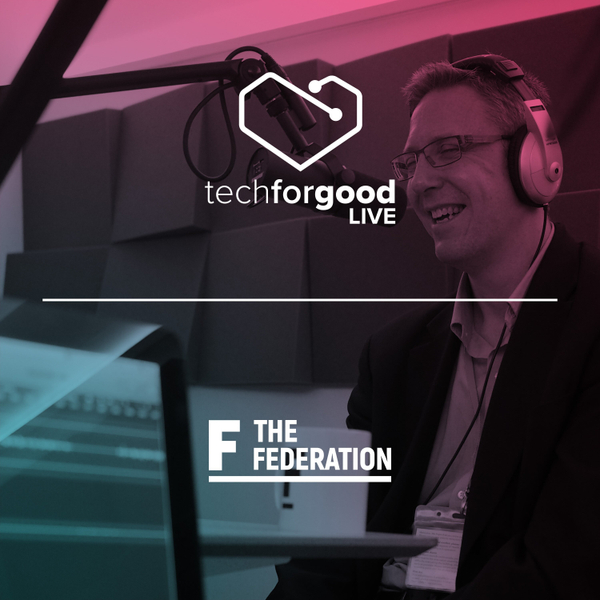 Tech for Good Live
TFGL at The Federation Episode 6 - Functional Sovereignty with Frank Pasquale
This is the final episode in a special series in partnership with The Federation, exploring ethics in tech.
In this episode, we talk about 'Functional Sovereignty' with Frank Pasquale.
He talks to us about the concepts in his book The Black Box Society: The Secret Algorithms Behind Money & Information
About Frank:
Frank Pasquale's scholarship and public speaking translates complex law and policy into accessible writing and presentations. His research agenda focuses on challenges posed to information law by rapidly changing technology. He is presently researching a book on automation and the professions.
Frank has testified before the Judiciary Committee of the House of Representatives, appearing with the General Counsels of Google, Microsoft, and Yahoo. He has also presented before a Department of Health & Human Services/Federal Trade Commission Roundtable (on personal health records) and panels of the National Academy of Sciences (on ubiquitous sensor networks and the IoT). Frank has been a Visiting Fellow at Princeton's Center for Information Technology, and a Visiting Professor at Yale Law School and Cardozo Law School. He served as the Schering-Plough Professor in Health Care Regulation and Enforcement at Seton Hall University. Frank is an Affiliate Fellow of Yale Law School's Information Society Project.
Frank has been named to the Advisory Boards of the Electronic Privacy Information Center, the Data Competition Institute, Patient Privacy Rights, and the Journal of Legal Education. He has blogged at Concurring Opinions since 2006. His work has been published by the New York Times, Los Angeles Times, Chronicle of Higher Education, Boston Review, and many other media outlets.
Hosted by Rebecca Rae-Evans (@rebeccawho), featuring pod regular Greg Ashton (@grgashton)
Produced by @paul_yakabovski
Get in touch:Twitter: @techforgoodliveInstagram: techforgoodliveEmail: [email protected]
Tech for Good Live
From rampant AI's and gamification to social fundraising and new ways of donating. Join us on a meandering ramble through the ever changing landscape of tech that makes the world a better place.