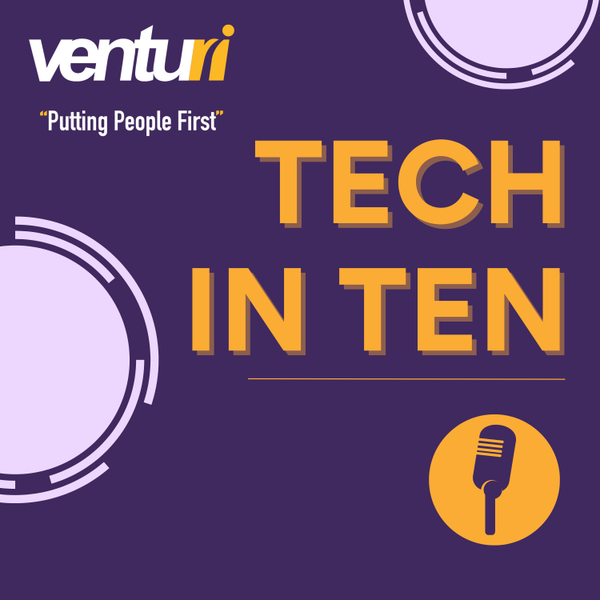 Tech in Ten
Ep. 37 - The Role of Developer eXperience | Geoffrey Teale @ Upvest
S1E37
17:45
November 17th 2022
Geoffrey is a highly experienced software engineer with a senior management track record. He is currently Head of Developer eXperience @ Upvest GmbH.
Upvest is the Investment API. Empowering financial institutions to offer investment products in their app with a modular, scalable and accessible solution.
During this episode, Ben and Geoffrey sit down to discuss his role as Head of Developer eXperience, and what this means for his developers and engineers, and the business.
Tech in Ten
Welcome to Tech in Ten, by Venturi!
The show that brings you 10-minute conversations with thought leaders in the tech space.
We cover; data, leadership, development, diversity & inclusion, startup life, hot topics of the week, and advice for anyone looking to build a strong career in tech.
Whilst you're here, why not check out our long-form podcast Venturi's Voice, which has over 500 interviews with technology leaders!
Hosted by Ben Malloy.