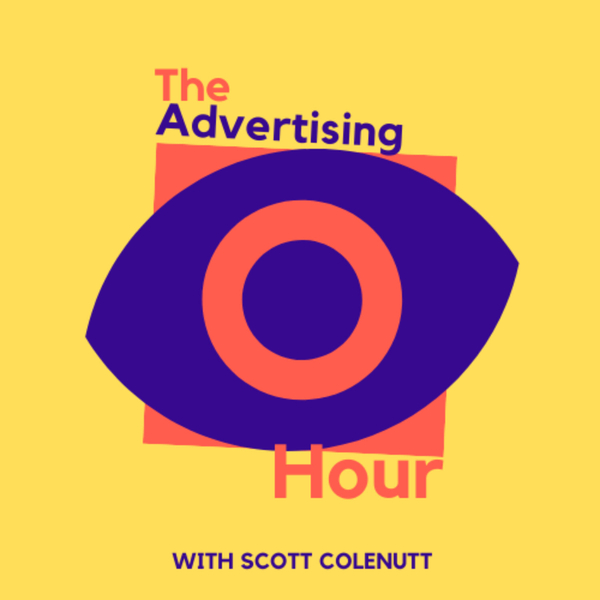 The Advertising Hour
#10 The Secrets of Podcasting That Nobody Hears with Alex Williamns of MeCHo Radio
E10
1:06:06
November 7th 2020
About Alex Williamns
Alex is a serial podcaster, marketer, brother and soon-to-be teacher. He produces, hosts, edits or contributes to more than 5 podcasts, many of which in are in collaboration with his siblings. The podcasts he produces have diverse themes, but the constant between them all is that they all allow time for him and his siblings to bond, learn new skills and are expertly produced and packaged in ways you might expect from leading podcast studios.
I love Alex's resourcefulness. I love his attitude. I wanted to know what it takes to produce, host and edit multiple podcasts. How do you fit that in? What do you learn? What keeps you going?
Alex also adds a silent 'n' into his surname for marketing purposes (it makes it easier to find him). How smart is that?!
This Episode
I was going to title this podcast 'Working for sandwiches', but I realised that's probably not a useful title for a relatively new podcast that nobody is yet familiar with.
Still, if you want to know how someone early in their media career applied their skills in exchange for the Lord's favourite carbohydrates...
That's just the crust of this episode, though. The rest of this podcast is jammed full of audible delicacies including:
How Alex built his podcasting skills and career alongside his full-time job
How Alex used podcasting to improve his listening skills and how you can too
Alex's thoughts on career management and being at a crossroads between marketing, media, podcasting and training to become a high school teacher
Alex's secrets to managing, editing or contributing to 5+ podcasts
How to find inspiration in the world around you to inspire podcast concepts
Uncovering great stories from spending more time listening to your friends and family
Technology and software that Alex and I have used to start and manage our podcasts
CONNECT WITH ALEX:
REFERENCED ON THIS EPISODE:
SUBSCRIBE TO THE ADVERTISING HOUR:
... or your favourite podcast platform!
FOLLOW ME / THE ADVERTISING HOUR:
The track in this episode is 'Bear Hats' by Smartface.
Send all feedback, thoughts and guest recommendations to [email protected]
The Advertising Hour
The Advertising Hour is just an excuse for me to take at least 60-minutes every couple of weeks to explore the goings-on in my curiosity-plagued mind.
Part therapy, part meditation, part study. 
Mostly, I'm hoping to learn a little more about myself, my contemporaries and my obsessions through the study and discussion of all things advertising. 
I expect to get plenty distracted along the way.
At very least I hope to light-up a few unsuspecting synapses. 
It's a bonus for us all if this helps to surface unique marketing insight.