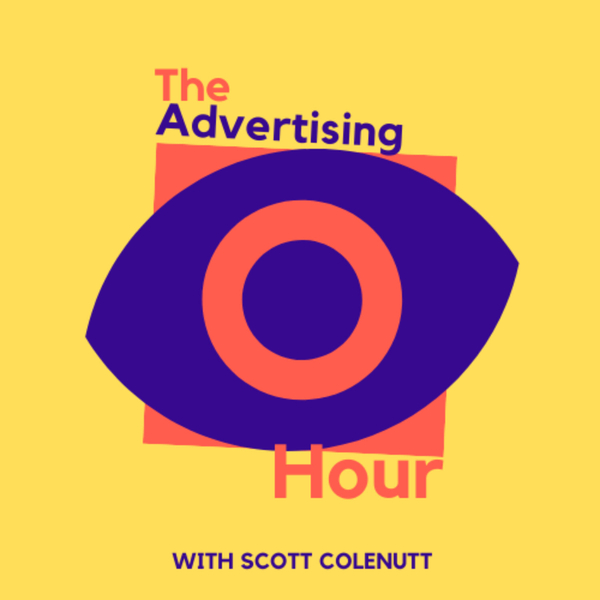 The Advertising Hour
#12 Cure Cancer or Die Trying with Iain Ward, curecancerordietrying.com
E12
53:06
December 8th 2020
I feel uncomfortable for feeling uncomfortable about typing these show notes. I feel pathetic for even saying this in context of what Iain is experiencing. 
Earlier in 2020, Iain was diagnosed with terminal brain cancer following the discovery of a tumour during a medical trial. He's 31, has a background in the fitness industry and had no symptoms prior to the diagnosis. He later had brain surgery while awake. He's still being treated and has a prognosis of 5 years.
Iain has set himself 2 massive challenges for the years ahead.
To set a world record for the fastest marathon run as a video game character (2 hours, 57 minutes)
To raise the single most amount of money for charity from a marathon run.
Cancer impacts us all and yet when we discuss it, it's really easy to not discuss it. It's really easy to not talk about the things we're curious about or care about. I think this is the case for both the cancer patient but also their friends and family.
It didn't come up on the podcast, but my Mum passed away from cancer just 6 weeks after being diagnosed, and with no prior awareness that she had cancer. My Mum was in the same hospital and same treatment rooms at the same time as my Grandad, who also had cancer and passed away just a few months after she did.
I thought about this a lot going into the podcast. It gave me a bit of a moral dilemma. Do I record something knowing that the process might be uncomfortable for me, or do I just ignore it so that I don't have to face it?
I decided the best thing was to record with Iain because to not record this would be really f***in selfish. Ultimately, I realised it wasn't about me and I just wanted to do the best I could to give Iain a platform to share his story, messages and goals. There is a little selfishness in that I wanted to explore my comfort zone as a person and as a podcaster.
One of the things I learned most about when spending time in hospital with my Mum over those 6 weeks was selflessness. I think it would have been more selfish for me to have not recorded this podcast and so that little lesson helped me in recording this episode.
Thanks Mum!
I still am slightly concerned that people might think I recorded this episode for clickbait, or that I'm taking advantage of someone that's experienced something bad for the benefit of a podcast. I just hope that you can hear in our discussion that this isn't the case.
CONNECT WITH IAIN:
If you liked enjoyed this episode, PLEASE give it a share or donate to one of Iain's chosen charities via the links below:
Even if you didn't enjoy it, just do it as your good deed of the day.
SUBSCRIBE TO THE ADVERTISING HOUR:
... or your favourite podcast platform!
FOLLOW ME / THE ADVERTISING HOUR:
The track in this episode is 'Fight On' by Pro Reese.
Send all feedback, thoughts and guest recommendations to [email protected]
The Advertising Hour
The Advertising Hour is just an excuse for me to take at least 60-minutes every couple of weeks to explore the goings-on in my curiosity-plagued mind.
Part therapy, part meditation, part study. 
Mostly, I'm hoping to learn a little more about myself, my contemporaries and my obsessions through the study and discussion of all things advertising. 
I expect to get plenty distracted along the way.
At very least I hope to light-up a few unsuspecting synapses. 
It's a bonus for us all if this helps to surface unique marketing insight.