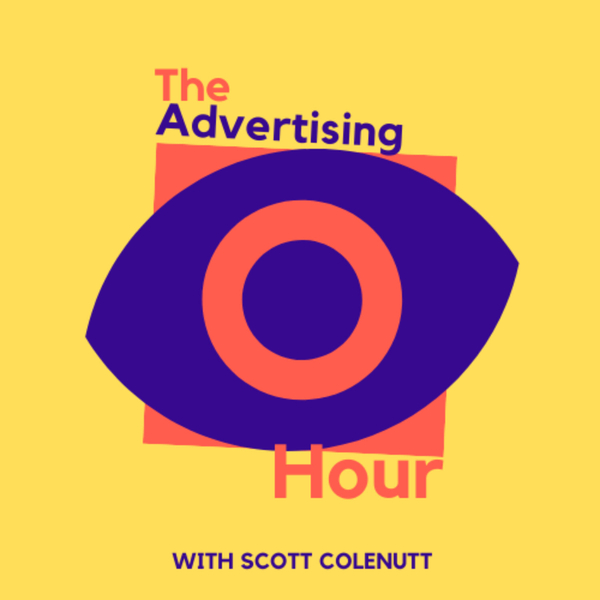 The Advertising Hour
#13 Creating Out of This World Content with Raj Goodman Anand, Founder and CEO of Goodman Lantern
E13
1:09:34
December 23rd 2020
Raj shares on the show that when he told his mother he was planning on studying AI, she thought it had something to do with UFOs.
I think that she still might be right.
Our episode encompasses everything from Raj's life as the founder of a content production agency, Goodman Lantern, to his experience and interests in the world of marketing technology, his history in software engineering, his ambitions as an investor and his study and thoughts on artificial intelligence. 
In this episode we discuss:
The Goodman Lantern origin story
How tier based pricing can help acquire customers who you may upsell more bespoke work to at a later date
How to retain brand authenticity when outsourcing content
Our appreciation for product managers
What does an Innovation Consultant do?
Why Raj is an advocate of remote working
What Raj looks out for as a MarTech investor
MarTech product trends, including how AI is being used in content production
I tried to get clever with this podcast title. I'm okay with it.
Sorry about some of the audio quality on this episode. Raj was calling in from a co-working space and as much as I tried to edit out background noise, I couldn't quite get all of it.
Referenced on this episode:
CONNECT WITH RAJ:
SUBSCRIBE TO THE ADVERTISING HOUR:
... or your favourite podcast platform!
FOLLOW ME / THE ADVERTISING HOUR:
The track in this episode is 'Don't Be Afraid to Fly' by DJ Denz The Rooster.
Send all feedback, thoughts and guest recommendations to [email protected]
The Advertising Hour
The Advertising Hour is just an excuse for me to take at least 60-minutes every couple of weeks to explore the goings-on in my curiosity-plagued mind.
Part therapy, part meditation, part study. 
Mostly, I'm hoping to learn a little more about myself, my contemporaries and my obsessions through the study and discussion of all things advertising. 
I expect to get plenty distracted along the way.
At very least I hope to light-up a few unsuspecting synapses. 
It's a bonus for us all if this helps to surface unique marketing insight.