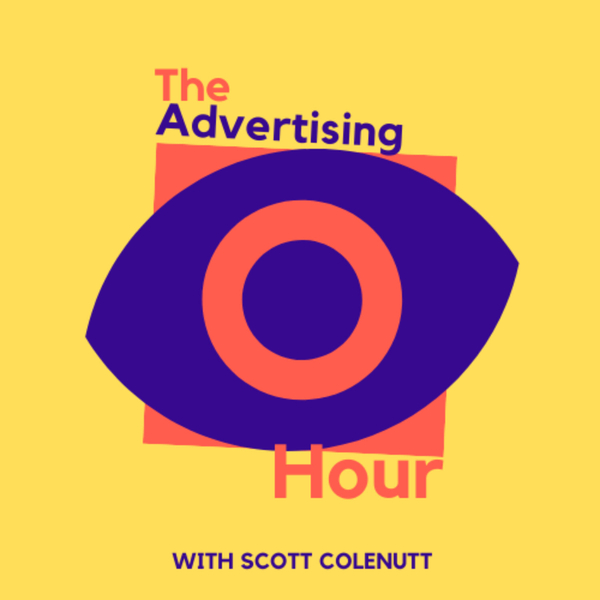 The Advertising Hour
#14 Understanding Data Bias and Ethics in AI with Kasia Borowska, Managing Director of Brainpool AI
E14
47:42
January 10th 2021
I remember back in 2001 not being able to watch the film AI because it freaked me out too much. My mind wandered and I became overwhelmed thinking about the potential impact AI might have on the world.
I still haven't watched that film.
I have a love/hate relationship with AI and what I know of its current use and its potential. I'm still not 100% sure whether I study AI because I deeply love the potential positive impact AI could have on the world, more simply because I'm a geek, or whether deep down I want to just arm myself with knowledge so that I can protect myself when the inevitable robot wars commence.
It's easy to get carried away with the science-fiction and potential technological possibilities of AI. More recently I've been thinking a lot about systemic biases in society and how they'll develop into the future. More specifically, I've been thinking about how these systemic problems in our current society can creep into the AI solutions being built or planned. I'm worried. I want us to take control of what we're building. AI is undoubtedly a big part of our future and so we should be paying attention to all of the ways systemic biases impact us as a society and trying to ensure these biases are removed from the structures we build for our futures.
Today I'm joined by Kasia Borowska to explore these topics. Kasia is has a background in mathematics, marketing and cognitive science. She is currently the Managing Director of Brainpool AI, a network of over 500 global AI and machine learning experts.
Brainpool AI is on mission is to bridge the gap between academia and corporations when it comes to using AI and machine learning. They want to provide corporations easier access to the latest research and best minds in artificial intelligence.
In this episode we discuss:
How marketing will benefit from access to AI/ML research
Why it's important to understand the differences between machine learning and artificial intelligence, and what these differences are
Why data bias in AI should be one of your first considerations before embarking on building an AI project
Examples of the gender and race bias risks in AI
Our views on AI governance and legislation
How AI might help us to save the planet
Referenced on this episode:
CONNECT WITH KASIA /BRAINPOOL AI:
SUBSCRIBE TO THE ADVERTISING HOUR:
... or your favourite podcast platform!
FOLLOW ME / THE ADVERTISING HOUR:
The track featured in this episode is Bad Robot by [ocean jams].
Send all feedback, thoughts and guest recommendations to [email protected]
The Advertising Hour
The Advertising Hour is just an excuse for me to take at least 60-minutes every couple of weeks to explore the goings-on in my curiosity-plagued mind.
Part therapy, part meditation, part study. 
Mostly, I'm hoping to learn a little more about myself, my contemporaries and my obsessions through the study and discussion of all things advertising. 
I expect to get plenty distracted along the way.
At very least I hope to light-up a few unsuspecting synapses. 
It's a bonus for us all if this helps to surface unique marketing insight.