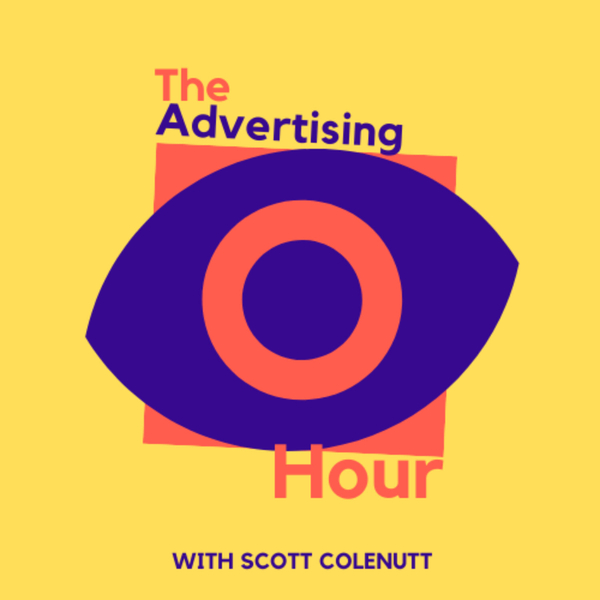 The Advertising Hour
#15 A Conversation Carousel with Maxwell Ivey a.k.a 'The Blind Blogger'
E15
1:50:18
February 7th 2021
Note: Sorry that my mic audio is a little sub-par in this episode. I have no idea what happened, I might try and fix it up and re-upload this at a later date with better audio if I managed to improve it. I think it's still plenty listenable, though.
This episode was not only fun, but it was inspiring. Max's positive mentality is impossible to miss. He's Mr No Excuses.
We talk in detail at the beginning of the episode about Max's former life as a carnival owner and this episode felt like a late night walk home from a fair with a new friend.
If it were a carnival, I feel like I take the role of the stand-in ringmaster, filling in for the veteran Master of Ceremonies who was unable to fulfil his duties due to indulging in one too many Jack and Cokes earlier in the day.
Max is the star attraction. The unmistakable showman that people travel from neighbouring towns to see. I think given his visual impairments, he probably doesn't entertain with a trapeze act, but he's so damn determined that, that's a challenge he won't let escape him forever. For now, he does a little magic, cracks a few jokes and maybe belts out a country hit or two to close the night.
In this episode we discuss:
Maxwell's former life and career as a Texan carnival owner
Lessons in persistence and confidence that Maxwell took from his father
How Maxwell learned the skills to sell carnival equipment online, despite his visual impairments and having no previous online business, website building or online marketing experience
Common website accessibility issues that Maxwell encounters and his advice to businesses on how they can make their websites more accessible
Maxwell's thoughts and experiences with smart assistants
The motivation for Maxwell's transition into blogging and sharing his experiences as a blind entrepreneur
The story that led to Maxwell publishing his first book 'Leading You Out of The Darkness Into the Light'
Lessons Max has learned from public speaking
How Maxwell sets himself challenges and what challenges he's planning for the future
The personal and business benefits Maxwell has found through podcasting
Our thoughts on podcast sponsorships and monetisation
Referenced on this episode:
CONNECT WITH MAXWELL:
SUBSCRIBE TO THE ADVERTISING HOUR:
... or your favourite podcast platform!
FOLLOW ME / THE ADVERTISING HOUR:
The track featured in this episode is Merry-Go-Round by Justnormal.
Send all feedback, thoughts and guest recommendations to [email protected]
The Advertising Hour
The Advertising Hour is just an excuse for me to take at least 60-minutes every couple of weeks to explore the goings-on in my curiosity-plagued mind.
Part therapy, part meditation, part study. 
Mostly, I'm hoping to learn a little more about myself, my contemporaries and my obsessions through the study and discussion of all things advertising. 
I expect to get plenty distracted along the way.
At very least I hope to light-up a few unsuspecting synapses. 
It's a bonus for us all if this helps to surface unique marketing insight.