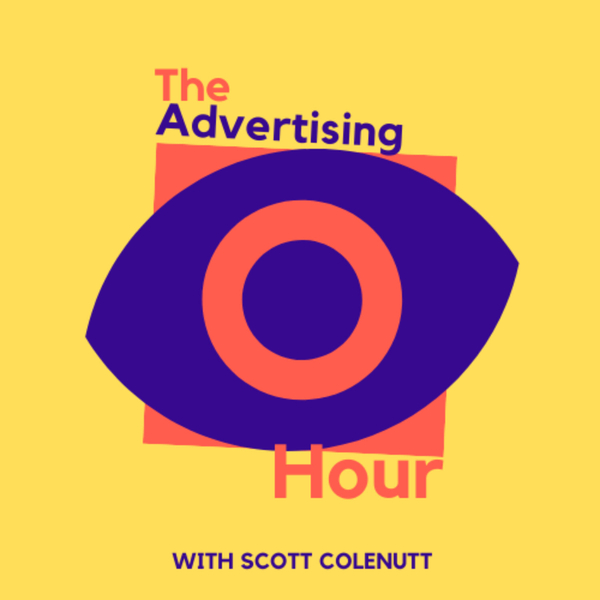 The Advertising Hour
#16 The Most Curious Mind in Medellín with Sam Brake Guia, Host of Brains Byte Back and The Loudspeaker Podcasts
I think curiosity is a characteristic, but it's also a skill. I think it takes persistence and passion to remain curious in life, as there are many obstacles or temptations that can stifle curiosity, if you allow them to.
I like to think that I am curious and that I am in touch with my own curiosity. It's something I think about a lot.
I love it when I stumble into conversations on this podcast where the guest and I settle in to our curiosities and it leads to new truths, lessons or thought patterns that perhaps I've never explored. Or maybe it shines a light on topics I've thought deeply about, but that I have never attempted to articulate my thoughts on.
In this episode, we have two very curious minds and an hour to explore.
Sam Brake Guia is the host of podcasts Brains Byte Back (where psychology meets technology) and The Loudspeaker (the definitive guide on using PR to scale a startup).
In this episode we discuss:
The biggest differences between podcast hosting and appearing as a guest
How to accelerate learning through asking questions (keep the mind of a 4 year old, Sam!)
Approaching sensitive questions as podcast host
How Sam ended up in Medellín and how his journey into podcasting began
Does Medellín have a PR problem?
How a positive and encouraging workplace culture helped Sam to rapidly develop new skills (shout out to Publicize!)
Two of the hardest challenges faced by podcast hosts
Referenced on this episode:
CONNECT WITH SAM / BRAINS BYTE BACK / THE LOUDSPEAKER :
SUBSCRIBE TO THE ADVERTISING HOUR:
... or your favourite podcast platform!
FOLLOW ME / THE ADVERTISING HOUR:
The track featured in this episode is 'Free This Feeling' by spring gang.
Send all feedback, thoughts and guest recommendations to [email protected]
The Advertising Hour
The Advertising Hour is just an excuse for me to take at least 60-minutes every couple of weeks to explore the goings-on in my curiosity-plagued mind.
Part therapy, part meditation, part study. 
Mostly, I'm hoping to learn a little more about myself, my contemporaries and my obsessions through the study and discussion of all things advertising. 
I expect to get plenty distracted along the way.
At very least I hope to light-up a few unsuspecting synapses. 
It's a bonus for us all if this helps to surface unique marketing insight.