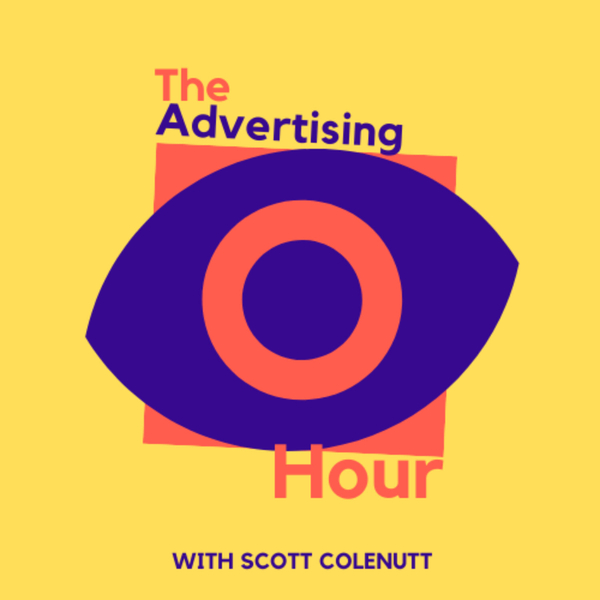 The Advertising Hour
#7 Selling Out with USA Today Best-Selling Fantasy and Science Fiction Author, Russell Nohelty
E7
1:22:46
September 25th 2020
Creativity is what keeps me alive and I often don't feel like I'm being very creative.
I've always had an internal dialogue and maybe even conflict with what creativity means to me and for me. I don't know that creativity is tied to any specific art form. I do know that for me it's more of a feeling than a result. Once I stumble upon creativity, my goal is anti-gravity. But I can't drift too far, because then who will ever know that I found my creativity? Should that even matter?
There's one sentence in my conversation with USA Today best-selling science fiction and fantasy author, Russell Nohelty, that has stuck with me since we recorded this podcast together.
'The transmutation of a thesis argument'. That's the phrase we stumble upon to describe the creative core of Russell's universe.
In this episode we discuss:
The role of financial literacy in a creative life
How Russell handles feedback
Balancing creativity with commercialism
Internal and external sources of creative motivation
How Russell combats extreme anxiety with writing discipline
The process of working with artists to produce graphic novels
Finding your creative style or 'point of view'
The role of discipline in a creative life
The importance of finishing your work but also how to prioritise the work you choose to complete
Russell shares so much great advice from his life as a writer, podcaster, crowdfunder, coach, entrepreneur and all-round complete creative.
KICKSTARTER *6 DAYS TO GO*. As I'm publishing this episode, Russell's latest Kickstarter campaign is fully funded but has 6 days to go. If you like the podcast, check out and support the campaign by visiting this link: https://www.kickstarter.com/projects/russellnohelty/ichabod-jones-volume-1-2-a-lovecraftian-dark-fantasy-comic?ref=user_menu
CONNECT WITH RUSSELL / WANNABE PRESS:
MENTIONED IN THIS EPISODE:
SUBSCRIBE TO THE ADVERTISING HOUR:
... or your favourite podcast platform!
FOLLOW ME / THE ADVERTISING HOUR:
The track in this episode is 'Too Unusual' from Yomoti.
Send all feedback, thoughts and guest recommendations to [email protected]
The Advertising Hour
The Advertising Hour is just an excuse for me to take at least 60-minutes every couple of weeks to explore the goings-on in my curiosity-plagued mind.
Part therapy, part meditation, part study. 
Mostly, I'm hoping to learn a little more about myself, my contemporaries and my obsessions through the study and discussion of all things advertising. 
I expect to get plenty distracted along the way.
At very least I hope to light-up a few unsuspecting synapses. 
It's a bonus for us all if this helps to surface unique marketing insight.