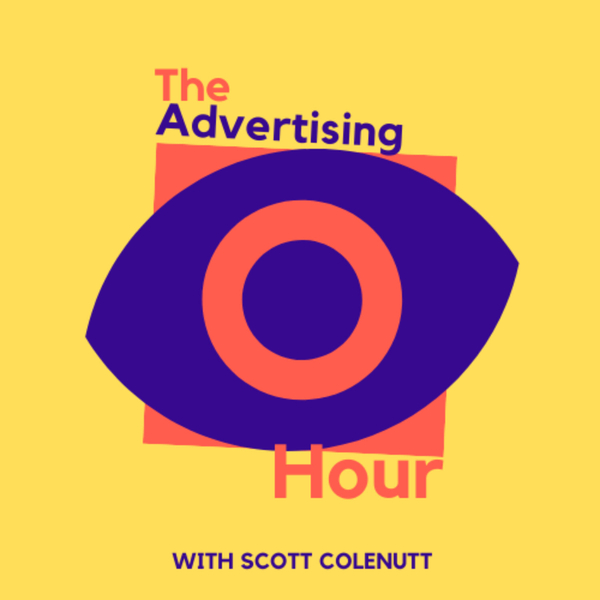 The Advertising Hour
#9 The Podcast of Self-Domination with Natsune Oki, Host of LifeUpEducationTV and Author of The Game of Self-Domination
E9
1:05:09
October 24th 2020
How much of procrastination is disguised as learning? Can anyone help you more than yourself? How do you know when self-help is being delivered selfishly?
Sometimes I feel like there's so much self-help that I can't help myself. I consume all of it or I ignore all of it. I want to learn everyone's secrets just so that I don't miss out on the one thing that's going to untether me from all insecurities and surface whatever it is that I'm meant to be contributing to the world.
I never find it but I always thank myself for trying. This is enough to make me feel better about the the week.
It's a constant practice to find balance between advice and action. Patience in a pendulum.
This is why I was interested in speaking with Natsune Oki, Host of LifeUpEducation.TV.
Natsune has just released a book, 'The Game of Self-Domination', where she shares practical frameworks, guidance and stories that can help you achieve mental clarity, improved well-being and put you in the right frame of mind for helping you to achieve your goals.
I really like Natsune's drive. I think she's more selfless than selfish. It's hard to find people like that.
CONNECT WITH NATSUNE:
Natsune has such a positive mindset and recording this podcast made me feel better about the week.
Maybe she can do the same for you.
Maybe that's enough.
REFERENCED ON THIS EPISODE:
SUBSCRIBE TO THE ADVERTISING HOUR:
... or your favourite podcast platform!
FOLLOW ME / THE ADVERTISING HOUR:
The track in this episode is 'When The Noise Settles' by Dusty Decks.
Send all feedback, thoughts and guest recommendations to [email protected]
The Advertising Hour
The Advertising Hour is just an excuse for me to take at least 60-minutes every couple of weeks to explore the goings-on in my curiosity-plagued mind.
Part therapy, part meditation, part study. 
Mostly, I'm hoping to learn a little more about myself, my contemporaries and my obsessions through the study and discussion of all things advertising. 
I expect to get plenty distracted along the way.
At very least I hope to light-up a few unsuspecting synapses. 
It's a bonus for us all if this helps to surface unique marketing insight.