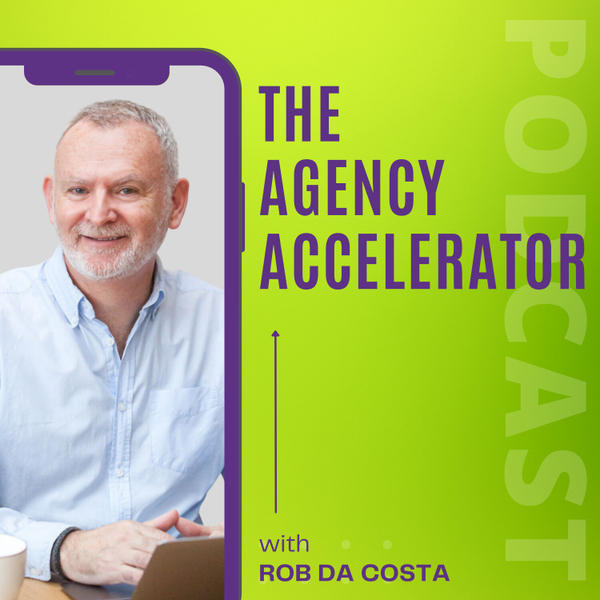 In part 2 of the business development interviews, we chat about what is working and what isn't working in this new predominantly online world of doing business.
We explore some mistakes that agencies are making and how to avoid them.
Time stamp
1.05 Introduction to this week's guest, Darrly Sparey from Hardnumbers
2.21 What changes have you seen in the business development landscape in 2020?
3.20 Why you should not be embarrassed to sell    
4.00 Don't make it about you!
5.08 Earning the right to sell to your audience
6.14 Applying a similar right approach to your website    
8.10 Where does your website fit in the sales process
9.10 How you present yourself to a prospective client
9.42 Your point of difference
11:25 The Ideal Customer Profile
12:25 Should I be selling in this challenging time?  
14:45 Why you should not be cutting your marketing budget right now! 
15.39 As an agency owner, what should you focus your money and time on?
16:18 Create a list of your dream clients
17:00 Don't just focus on existing clients
17:43 What does building relationships look like in this new 'online' world?
18:45 Using communities to build relationships
19:44 What is working and what isn't working right now?
20:20 We are not working from home we are living at work
21:20 Be an enabler for networking for your clients & prospects
23:10 The benefits of being in a group/community
23:36 How do you cut through the online noise?
25:46 What is the one thing you would not recommend agencies doing right now
26:45 Consistency and persistence is key
28:45 Make your business development time non-negotiable
29:25 Revenue, strategy and admin
30:00 The importance of a CRM system
31:00 What advice would you give your younger self?
32:30 What is your notional hourly rate?
Useful links:
You can contact Darryl via Twitter @darryls and @hardnumbers
eBook: Defining You Ideal Target Customer
eBook: Finding Your Niche
Download The Self-Running Implementation Book
Subscribe & Review
Are you subscribed to my podcast yet? If you're not, please do so to avoid missing out on any episodes!
You can subscribe/follow on Apple, Spotify or directly from my website.
I would be very grateful if you left me a review too as they will help other people to find my podcasts and it's also great to read your comments!
Thanks so much.
The Agency Accelerator
Busy agency owners can have a hard time balancing delivering exceptional work with finding ideal new clients - all the while, ensuring the smooth running of their agency.
Every 2nd Thursday, join Rob Da Costa, agency owner and coach, as he explores the key topics that affect you and your agency. I share tools and ideas to aid your profitable growth as well as interview industry expert guests, who share their experiences of working in or with agencies just like yours.
Whether you are just starting out or run an established growing agency, whether you run an online or bricks & mortar agency, this is the podcast for you.
To learn more about Rob, his coaching and training, visit the website