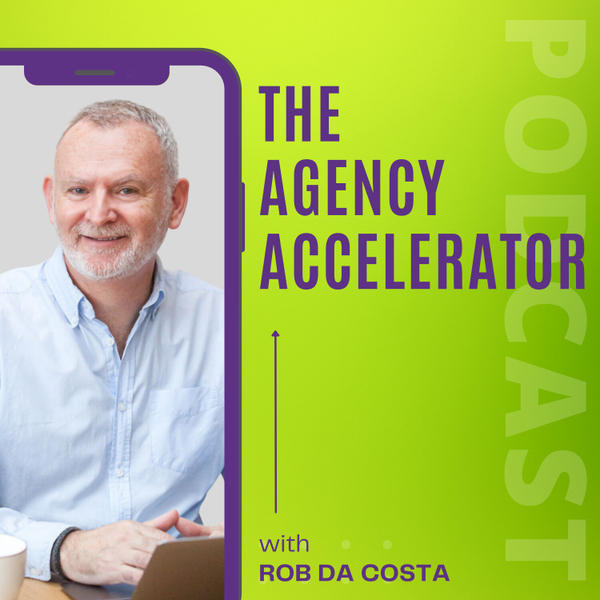 In this episode of The Agency Accelerator Podcast, I am joined by the founder of RIU Media, Romans Ivanovs. 
Romans shares with us how he has been able to build, recruit, and manage his agency by hiring freelancers rather than in-house employees.
Here's a glance at this episode…
[03:09] Building an agency using freelancers
Starting as a freelancer, Romans has found that hiring freelancers was the best approach to building his team and also the most budget-friendly and low risk!
[05:14] Managing the day-to-day 
Romans recognises that being a great leader is the key to successfully growing an agency. You need to be a great delegator and trust your teams to deliver tasks.
[08:49] Recruiting team members
Though it may feel challenging to assess potential freelancers remotely, Romans recommends you take it slow and be diligent. Recruit against competency and fit. Ask yourself, will I get along with this person? Are they a team player? 
[12:37] Signing contracts
Whilst signing non-disclosure agreements and contracts is standard, Roman relies on intuition, trust, and verbal agreements. Up until now, it's safe to assume that this strategy has worked! 
[15:18] Measuring and monitoring performance
When managing a remote workforce, it's vital to be a great communicator. Weekly Zoom calls along with daily messages on Slack help a great deal. The key is to hire people who go the extra mile and are problem solvers.
[19:22] Hiring the next person
We discussed the challenges of growing organically and Romans cited that when the workload has become mentally demanding and too time consuming, this is usually a clear indicator to find the next person.
[21:01] The Future of RIU Media
First and foremost, the priority is to earn more industry credibility. And the only way to do this is by working with bigger, direct consumer brands like magazines or industry influencers. Next up is to open an office in London and build an in-house team.
[22:54] Joining the Mastermind Programme
The opportunity to work with other agencies from a variety of fields is what initially attracted Romans to join The Self-Running Agency implementation Group —especially learning from more established agencies. Realising that everyone struggles with the same issues forms a sense of community and helps you feel like you're not alone.
 STOP PRESS!
I will be running 3 live workshops on "How to Maximise Your Revenue & Profits Using 3 Pricing & Selling Strategies" in early June.
Save your seat here (it's free!)
Subscribe to The Podcast
"I enjoy listening to The Agency Accelerator Podcast. I always learn something from every episode"<– If that sounds like you, please consider rating and reviewing my show! This helps me support more people — just like you — move towards a Self-Running Agency. 
Click here, scroll to the bottom, tap to rate with five stars, and select "Write a Review." Then be sure to let me know what you loved most about the episode!
Also, if you haven't done so already, subscribe to the podcast. I'm adding a bunch of bonus episodes to the feed and, if you're not subscribed, there's a good chance you'll miss out. Subscribe now!
Useful links mentioned in this episode:
The Agency Accelerator
Busy agency owners can have a hard time balancing delivering exceptional work with finding ideal new clients - all the while, ensuring the smooth running of their agency.
Every 2nd Thursday, join Rob Da Costa, agency owner and coach, as he explores the key topics that affect you and your agency. I share tools and ideas to aid your profitable growth as well as interview industry expert guests, who share their experiences of working in or with agencies just like yours.
Whether you are just starting out or run an established growing agency, whether you run an online or bricks & mortar agency, this is the podcast for you.
To learn more about Rob, his coaching and training, visit the website