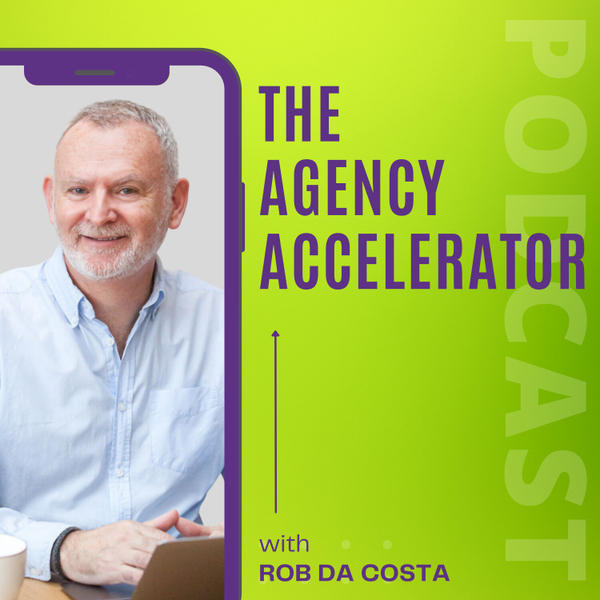 Does your business tell a story?
Are you being authentic while trying to sell your products or services?
Do you build empathy with your clients?
In this weeks episode of The Agency Accelerator, I'm excited to have Jez Kay with me, a remote communications consultant who is going to talk to us about working in an authentic & empathetic way, it's advantages & disadvantages, along with a few tips that can help you along the way.
[01:19] What do remote communication consultants do?
[3:52] Another word of the moment is "Pivot", how has that impacted you?
[4:49} How do you tell a story in your business?
[6:29] Where does Jez stand in terms of developing online content?
[7:15] Rob's failures while selling online.
[8:23] Validate your programs or courses before you start doing any development
[9:13] Today's topic, Authenticity!
[17:34] Importance of empathising with your clients
[19:15] Thoughts & Tips around authenticity by Jez, for agency owners.
[20:07] You learn far more from your failures than you do from successes
[21:32] Jez's one piece of advice that he would like to go back in time and give to his younger self.
[22:23] The best way to connect with Jez Kay
What would be your advice to your younger self?
Subscribe & Review
Are you subscribed to my podcast yet? If you're not, please do so to avoid missing out on any episodes!
You can subscribe/ follow on Apple, Spotify or directly from my website.
I would be very grateful if you left me a review too as they will help other people to find my podcasts and it's also great to read your comments!
Thanks so much.
The Agency Accelerator
Busy agency owners can have a hard time balancing delivering exceptional work with finding ideal new clients - all the while, ensuring the smooth running of their agency.
Every 2nd Thursday, join Rob Da Costa, agency owner and coach, as he explores the key topics that affect you and your agency. I share tools and ideas to aid your profitable growth as well as interview industry expert guests, who share their experiences of working in or with agencies just like yours.
Whether you are just starting out or run an established growing agency, whether you run an online or bricks & mortar agency, this is the podcast for you.
To learn more about Rob, his coaching and training, visit the website