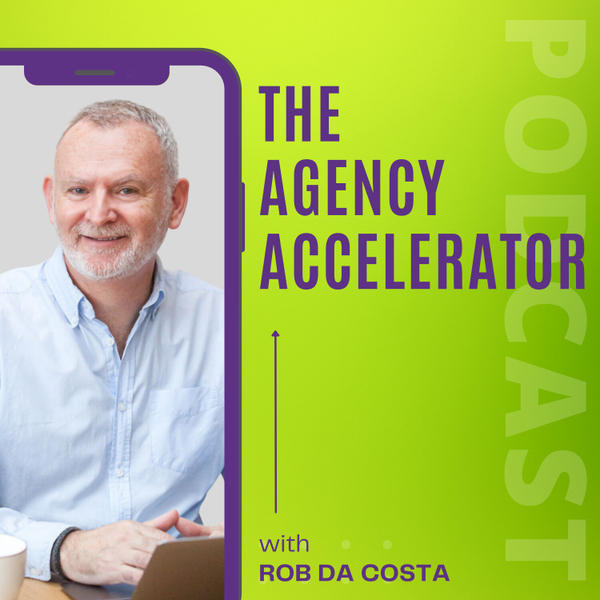 It's that time of the year again, where I stop, take a pause to look back on my year and evaluate what went well, what didn't go so well and what I have learned. So that's the focus of today's episode.
In this episode of The Agency Accelerator Podcast, I share all the things I did in my business that worked well, the not-so-good stuff and the key learnings.
Based on these learnings, what am I going to do differently next year?. 
I know you can listen to lots of gurus online who claim to have all the solutions and paint an amazing picture of themselves and their business. But I wanted to be really honest in sharing this: the things that I screwed up with, the money I spent on things that I shouldn't have, the things that I did well, and the plans I have for next year.
Time Stamp
[00:55] What went well for me in 2021?
[4:00] The importance of assessing metrics
[4:34] My 4-day working week
[06:00] What didn't go so well for me in 2021?
[07:50] Fixing my website!
[08:44] The importance of having a strategy and plan before jumping into execution
[09:25] What are my key learnings for the year?
There are no shortcuts!
Do your due diligence before you work with any suppliers 
Keep focused and avoid shiny objects
Keep a record of all your software subscriptions
[11:23] What I am going to do differently in 2022
Launch a new website
Streamlining and measuring my marketing
Focus on YouTube content
[14:00] Keep distractions at bay!
[14:30] Use more batching
[15:00] Keep focused and do less!
Quotations
"...there are no shortcuts. Every genuine, robust business development strategy delivers in the medium to long term, and so if you're looking for instant gratification, you're always going to be very disappointed..." - Rob Da Costa
"...you need to keep focused, have a plan for the year as there are lots of shiny objects competing for your time and there are no quick fixes." - Rob Da Costa
"Remove all the distractions and keep focused on the task at hand." - Rob Da Costa
Rate, Review, & Subscribe on Apple Podcasts
"I enjoy listening to The Agency Accelerator Podcast. I always learn something from every episode." If that sounds like you, please consider rating and reviewing my show! This helps me support more people — just like you — move towards a Self-Running Agency.
Scroll to the bottom, tap to rate with five stars, and select "Write a Review." Then be sure to let me know what you loved most about the episode!
Also, if you haven't done so already, subscribe to the podcast. I'm adding a bunch of bonus episodes to the feed and, if you're not subscribed, there's a good chance you'll miss out. Subscribe now!
Useful links mentioned in this episode:
The Agency Accelerator
Busy agency owners can have a hard time balancing delivering exceptional work with finding ideal new clients - all the while, ensuring the smooth running of their agency.
Every 2nd Thursday, join Rob Da Costa, agency owner and coach, as he explores the key topics that affect you and your agency. I share tools and ideas to aid your profitable growth as well as interview industry expert guests, who share their experiences of working in or with agencies just like yours.
Whether you are just starting out or run an established growing agency, whether you run an online or bricks & mortar agency, this is the podcast for you.
To learn more about Rob, his coaching and training, visit the website