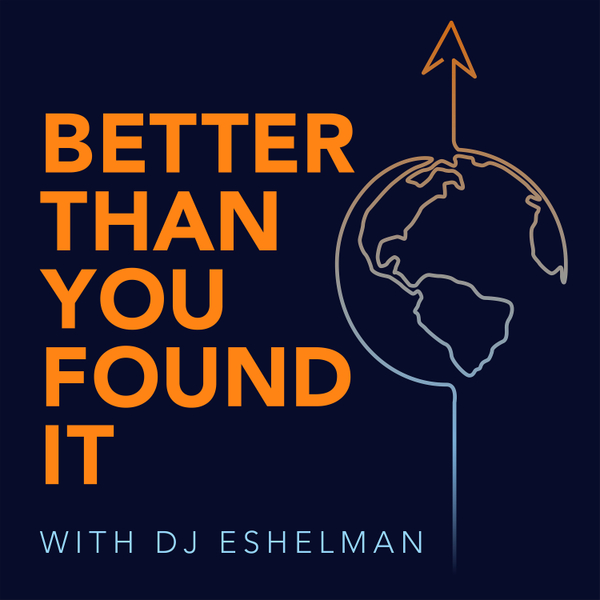 Join DJ and guest Celeste Meyburgh calling all the way from the southern tip of South Africa!
Today we're talking LEGACY, and specifically how we need to encourage dads (yeah, fathers and father figures) to be engaged with their kids! Celeste goes thru the science and the FACTS about how dads being engaged has been shown to help kids develop well - but also has ripple effects on our society.
If you are a dad we highly encourage you to join Celeste here - https://www.facebook.com/groups/DedicatedDadsThrivingKids/ 
You can be part of her next workshop or join their membership right here: https://www.subscribepage.com/SpritelyDadsMembership
The Better Than You Found It Podcast
Out to change the world? Or have concerns about family, obligations or just having the time kept you from it? Maybe you doubt that you can make a difference on your own... Yet your heart is drawn to the desire to make this world a better place. The good news is that small habits can make a huge difference. This is your weekly roadmap to taking the log out of your own eye to get to the speck in the world's!