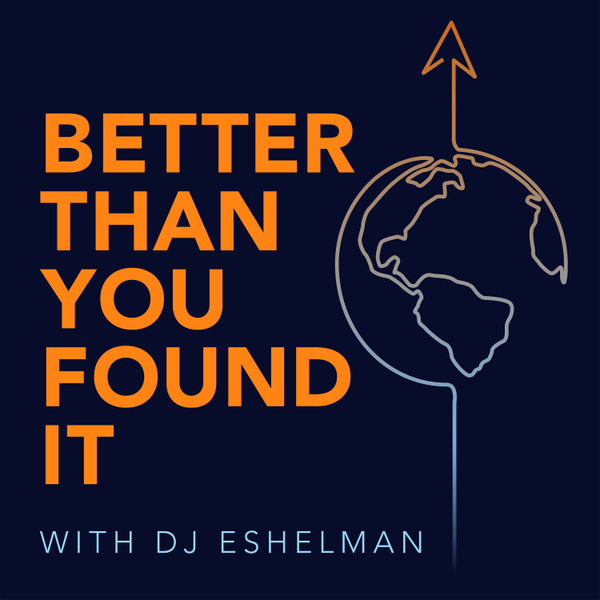 DJ spent ages 11-18 with no electricity or running water. It changes your perspective when you have something, then you don't. But in today's episode, DJ talks about when you PURPOSEFULLY remove comfort to make a change.
DJ calls this the UNcomfort principle - from simple things like adjusting the temperature in your house or recycling to even more uncomfortable things like fasting... a change is going to occur.
What you may not realize is that it is YOU that changes more than the world around you, and that is very important!
The Better Than You Found It Podcast
Out to change the world? Or have concerns about family, obligations or just having the time kept you from it? Maybe you doubt that you can make a difference on your own... Yet your heart is drawn to the desire to make this world a better place. The good news is that small habits can make a huge difference. This is your weekly roadmap to taking the log out of your own eye to get to the speck in the world's!