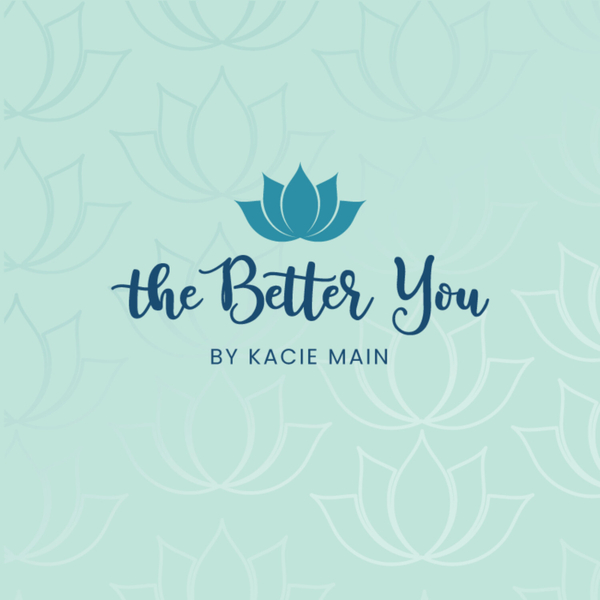 The Better You with Kacie Main
*BEST OF THE PODCAST* How the Body Remembers What the Mind Tries to Forget with Amy Pope-Latham, LCSW & Certified EMDR Therapist
E84
1:24:10
December 15th 2020
In this episode, we talk about the various forms of trauma, how it affects us and our brains, and look at a powerful treatment therapy to heal the negative impacts of trauma.
Amy Pope-Latham is a licensed clinical social worker with extensive experience in treating children, adolescents, adults, and families. She received an undergraduate degree in Psychology from Stony Brook University and a Master's degree in Social Work from Stony Brook University's School of Medicine and Social Welfare. She offers EMDR, as well as Trauma-Focused Cognitive Behavioral Therapy, and largely incorporates Evidence-Based Practices and Somatic and Mindfulness-based Therapy for a variety of presenting symptoms such as grief, anxiety, complex trauma, obsessive and compulsive thinking patterns, and substance use.
In this episode, we discuss:
·      How our minds – like our bodies – are actually set up to heal themselves.
·      The different approaches to help reconnect our mind and our body and remove the continuous pain from trauma.
·      How EMDR is a tool to access our limbic system, where we store - and essentially hide – our physical feelings, and revisit and process traumatic experiences in a safe space.
·      Our drive for connection and how that impacts how we react to trauma.
·      How important it is to recognize that we are all in process and wherever you are in that process is exactly where you need to be.
You can find and follow Amy here:
Instagram: @coastalbeachestherapy
Facebook: @coastalbeachestherapy
PREVIOUS EPISODE RECOMMENDATIONS:
Ep. 81: Equine Therapy to Bring You Back to Self with Dr. Ashley Dial
Ep. 79: Finding Forgiveness & Healing with Sara Schulting Kranz
Ep. 69: Breathing Through Stress & Anxiety with Dr. Emma Seppala
SHOP CLEAN products with DISCOUNTS in my SHOP!
Please SUBSCRIBE, SHARE, RATE, and REVIEW the podcast!
Follow the podcast on Instagram @TheBetterYouPodcast or Facebook @TheBetterYouPodcast. And you can email the podcast at [email protected]
Follow me on all the socials: Instagram @kaciemain_writes, Facebook @kaciemain.write, or Twitter @kaciemain_write.
Find my book – I Gave Up Men for Lent, the story of a jaded, hopelessly romantic, health-conscious party girl's search for meaning – on Amazon, Kindle, and Audible.
And for everything else you want to know about me, visit my website at www.kaciemain.com
The Better You with Kacie Main
I'm Kacie Main – a jaded, hopelessly romantic, health-conscious, party girl searching for meaning, and my mission is simple – to make life better.
For myself… and for YOU!
I believe real change always comes from within, and The Better You Podcast was born to discover hidden parts of ourselves and our stories… a safe place where we have real, honest conversations with people from all walks of life to help better understand ourselves so we can become better versions of ourselves.
So come along on this journey of discovery with me and make each day – which is full of possibility and promise – start with a better you.