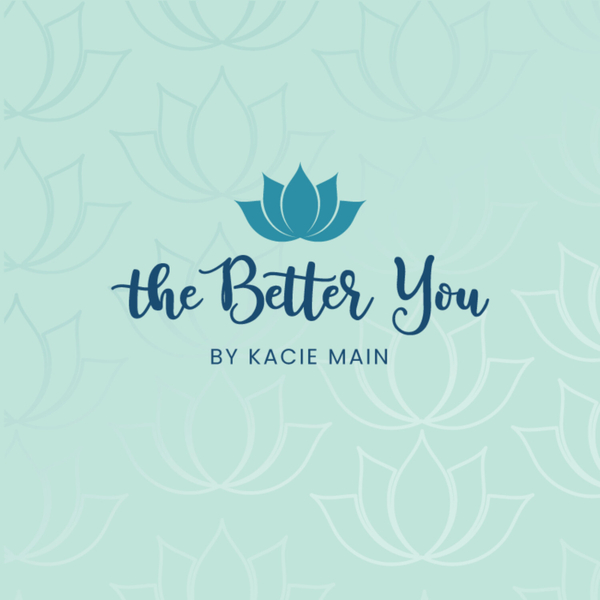 The Better You with Kacie Main
*BEST OF THE PODCAST* Your Unconscious, Your Ego, & You with Jungian Psychologist Gary Bobroff
E82
1:03:29
December 1st 2020
In this episode, we talk Jungian psychological insight into our unconscious, and knowing and embracing our archetypes.
Gary S. Bobroff is the author of Knowledge in a Nutshell: Carl Jung (2020) and Crop Circles, Jung & the Reemergence of the Archetypal Feminine (2014). He is the founder of Jungian Online and JUNG Archademy and the developer and facilitator of Archetypal Nature. He has an MA in Jungian-oriented Psychology from Pacifica Graduate Institute and a BA from the University of British Columbia, Canada. 
In this episode, we discuss:
·      A brief history of Carl Jung – his work, his contribution to psychology, and his influence on our culture.
·      The human psyche and the different views – or definitions – of it.
·      Our egos and how they can be under-developed or over-developed.
·      How we need a strong sense of self in order to grow.
·      Archetypal principles and where they exist in our culture and our psyches.
·      Four common personality archetypes and their different characteristics.
·      Whether we should try to enhance each archetype within us or settle for being in one or two.
·      How to identify our archetype and how to look at other archetypes to further our own growth.
·      How we can get trapped trying to live in a different archetype because that's what we think we are supposed to be.
·      How understanding the different archetypes can help in relationships, especially family.
·      And how archetypes impact dating and relationships.
You can find and follow Gary here:
Facebook: @ArchetypalNature
Instagram: @JungianOnline
Twitter: @JungianOnline
Facebook: @JungianOnline
Check out his course on Archetypal Nature.
His books –
Knowledge in a Nutshell: Carl Jung
Crop Circles, Jung & the Reemergence of the Archetypal Feminine
Archetypes article I reference in the episode.
Please SUBSCRIBE, SHARE, RATE, and REVIEW the podcast!
Follow the podcast on Instagram @TheBetterYouPodcast or Facebook @TheBetterYouPodcast. And you can email the podcast at [email protected]
Follow me on all the socials: Instagram @kaciemain_writes, Facebook @kaciemain.write, or Twitter @kaciemain_write.
Find my book – I Gave Up Men for Lent, the story of a jaded, hopelessly romantic, health-conscious party girl's search for meaning – on Amazon, Kindle, and Audible.
And for everything else you want to know about me, visit my website at www.kaciemain.com
The Better You with Kacie Main
I'm Kacie Main – a jaded, hopelessly romantic, health-conscious, party girl searching for meaning, and my mission is simple – to make life better.
For myself… and for YOU!
I believe real change always comes from within, and The Better You Podcast was born to discover hidden parts of ourselves and our stories… a safe place where we have real, honest conversations with people from all walks of life to help better understand ourselves so we can become better versions of ourselves.
So come along on this journey of discovery with me and make each day – which is full of possibility and promise – start with a better you.