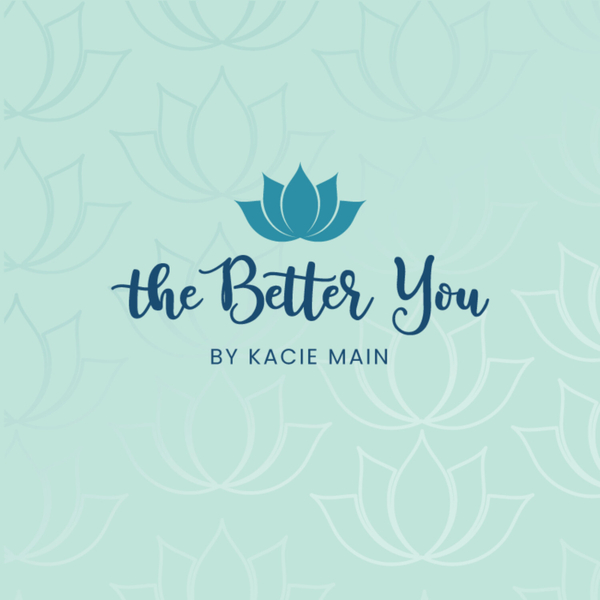 The Better You with Kacie Main
*BEST OF THE PODCAST* You're Imperfect, Life is Messy, Show Up Anyway with Krista O'Reilly-Davi-Digui
E83
1:03:00
December 8th 2020
In this episode, Krista (founder of A Life in Progress) and I discuss the messiness of life and how to use self-compassion to get through it.
Krista O'Reilly-Davi-Digui works as a writer & Joyful Living Educator. Her mission is to help messy humans like herself quiet the noise of perfectionism, comparison and fear and show up fully - with joy and on purpose - to their imperfect and beautiful lives, in every season.
In this episode, we discuss:
·      How to better understand your sensitivity and see that there is beauty in it.
·      The importance of fully accepting ourselves, including the mess, pain, and discomfort that comes with growth.
·      Perfectionism and the different ways it can show up.
·      How our struggles are actually tied in with our strengths.
·      Using curiosity vs. judgment to see how nothing is inherently "bad."
·      How our different traits live on a spectrum of healthy vs. unhealthy and the importance of being aware of that.
·      How being deeply rooted in self-awareness and self-compassion can help us stay grounded when we move along those spectrums.
·      The difference and relationship between self-compassion, self-esteem, and self-worth.
·      How self-compassion involves allowing all the emotions and all the messy parts of life.
·      And the power of both/and instead of either/or.
You can find and follow Krista here:
Facebook: @alifeinprogressca
Instagram: @a_life_in_progress
RESOURCES:
Parker Palmer – Let Your Life Speak
PREVIOUS EPISODE RECOMMENDATIONS:
Ep. 80: Balancing It All is Bullshit with Casey Castro
Ep. 79: Finding Forgiveness & Healing with Sara Schulting Kranz
Ep. 75: Finding the Positive & Going After Big Goals with Paralympic Athlete Sydney Collier
Ep. 71: Transforming Your Mindset to Believe You're Enough with Leisse Wilcox
SHOP CLEAN products with DISCOUNTS in my SHOP!
Please SUBSCRIBE, SHARE, RATE, and REVIEW the podcast!
Follow the podcast on Instagram @TheBetterYouPodcast or Facebook @TheBetterYouPodcast. And you can email the podcast at [email protected]
Follow me on all the socials: Instagram @kaciemain_writes, Facebook @kaciemain.write, or Twitter @kaciemain_write.
Find my book – I Gave Up Men for Lent, the story of a jaded, hopelessly romantic, health-conscious party girl's search for meaning – on Amazon, Kindle, and Audible.
And for everything else you want to know about me, visit my website at www.kaciemain.com
Some links are Affiliate links.
The Better You with Kacie Main
I'm Kacie Main – a jaded, hopelessly romantic, health-conscious, party girl searching for meaning, and my mission is simple – to make life better.
For myself… and for YOU!
I believe real change always comes from within, and The Better You Podcast was born to discover hidden parts of ourselves and our stories… a safe place where we have real, honest conversations with people from all walks of life to help better understand ourselves so we can become better versions of ourselves.
So come along on this journey of discovery with me and make each day – which is full of possibility and promise – start with a better you.