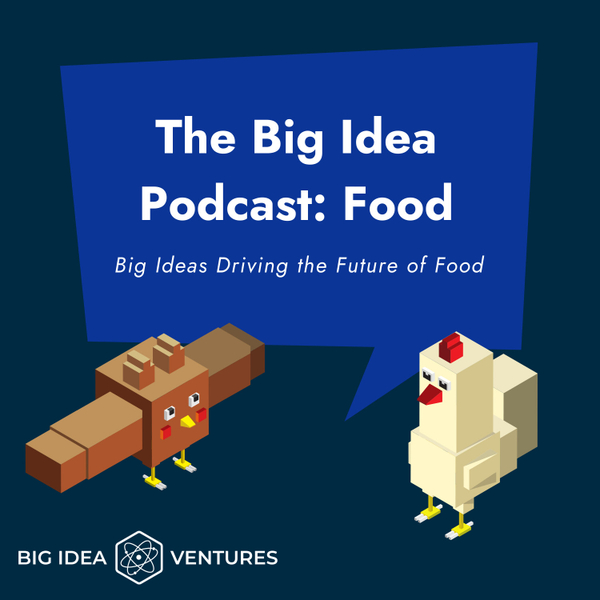 "We were taught to think about our customers. And not to be a startup in a lab or in a garage working on something cool and waiting for five years to get out of the garage."
🎙 MeliBio CEO and co-founder Darko Mandich shares his journey to creating #beefreehoney with our Founder and Managing General Partner Andrew D Ive.
🐝 You will also learn about #beefree honey, how is it produced and why bees are so important for the food industry and the #environment. 
About MeliBio: MeliBio is using the power of microbiology to make sustainable, clean and nutritious honey without bees. For more, visit: https://www.melibio.com/
The Big Idea Food Podcast
The Big Idea Podcast: Food brings you some of the most amazing people in the food industry who are working to change the world every day through innovation, entrepreneurship and their Big Ideas!
We are Big Idea Ventures - Solving the World's Biggest Challenges by supporting the World's Best Entrepreneurs. https://BigIdeaVentures.com