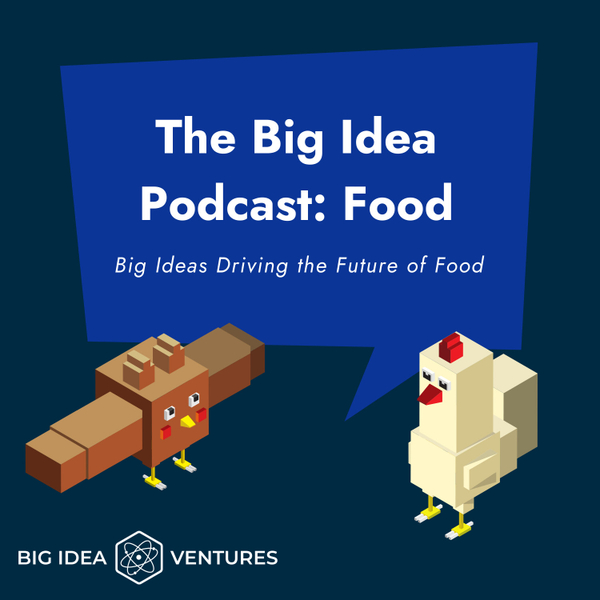 The Big Idea Food Podcast
The Big Idea Podcast: Food- Andrew D. Ive speaks with Paul Bartels, CEO and Co-Founder of Mogale Meats
S1E31
55:19
December 15th 2021
Cellular Agriculture is a giant leap forward in sustainable meat production.
MOGALE MEAT Co. uses cutting edge scientific research and innovation to produce cell cultivated meat from free-roaming livestock and wildlife; with the goal of improving the health, socio-economic and environmental impact of consumer meat products, one meal at a time.
The Big Idea Food Podcast
The Big Idea Podcast: Food brings you some of the most amazing people in the food industry who are working to change the world every day through innovation, entrepreneurship and their Big Ideas!
We are Big Idea Ventures - Solving the World's Biggest Challenges by supporting the World's Best Entrepreneurs. https://BigIdeaVentures.com