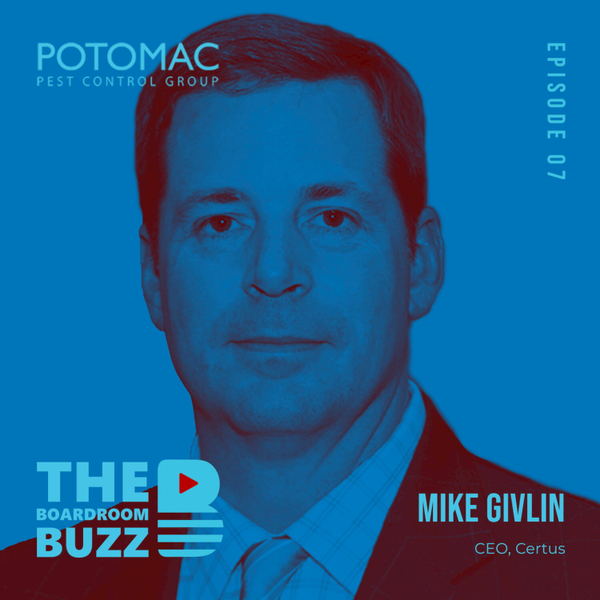 When he's not making maple syrup snow candy, sipping barely-drinkable coffee at Tim Horton's, or waiting in a long line at Health Canada for his flu shot, Mike Givlin, CEO of Certus, is building the next US national pest control firm. In this episode, Paul Giannamore and Patrick Baldwin find out what it's really like to raise private equity funding to build a business. In this interview, Mike holds nothing back, discussing his career trajectory and how he and his team are striving to put people first as they execute a buy-and-build strategy in the pest control industry.
The Boardroom Buzz Pest Control Podcast
The Boardroom Buzz, hosted by Patrick Baldwin and Paul Giannamore, is the go-to resource for cutting-edge insight on strategy, valuation and mergers & acquisitions in the pest control industry.
Presented by the Potomac Pest Control Group.