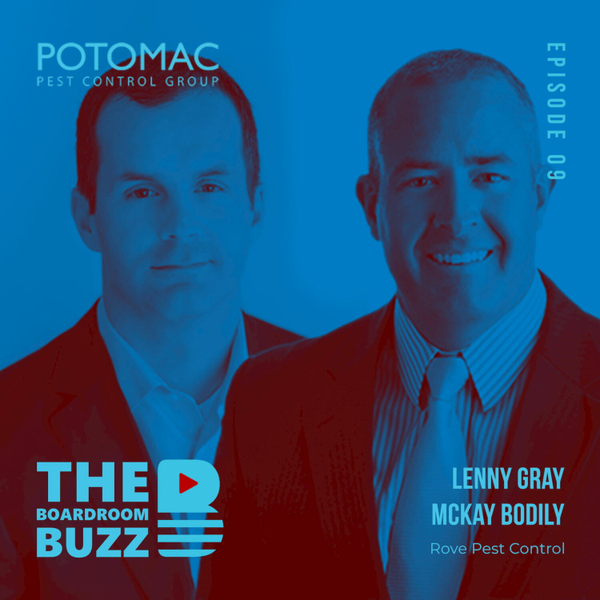 Patrick and Paul's longtime friends Lenny Gray (author of Door-to-Door Millionaire) and McKay Bodily (author of some emails and a birthday card) – partners at Rove Pest Control -- sit down to a surprising discussion on door-to-door trends over the last quarter century. What do these businesses sell for? What is the future of door-to-door sales in pest control? While Paul hates door-to-door sales, he loves enriching his clients and continues to advise on more door-to-door transactions ($250m+) than anyone else on the planet and is responsible for driving up the prices of these businesses… but what are his thoughts on future valuations in the space? And finally, we learn that Patrick, the traditionalist, almost started doing door-to-door at his firm in Texas.
The Boardroom Buzz Pest Control Podcast
The Boardroom Buzz, hosted by Patrick Baldwin and Paul Giannamore, is the go-to resource for cutting-edge insight on strategy, valuation and mergers & acquisitions in the service industry.
Presented by the Potomac Pest Control Group.