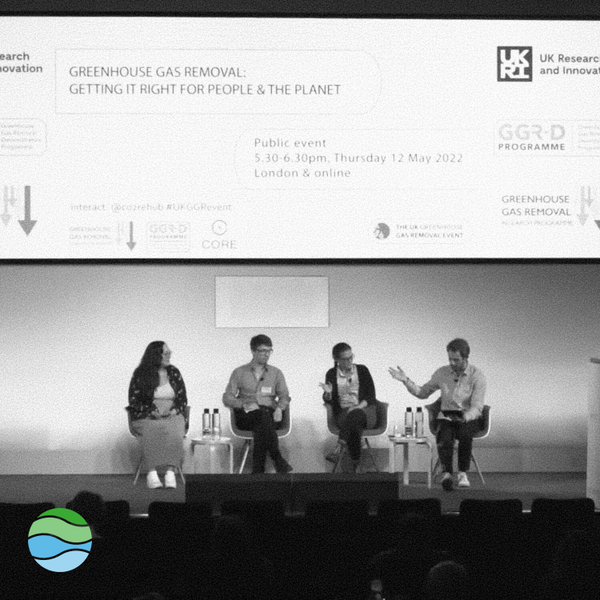 It's our final episode from the UK Greenhouse Gas Removal Event in London and our very own Tom Previte was asked to host another panel.
This one was called "Getting it right for people and the planet" and was the conference's public facing panel, giving non-experts and newcomers a chance to learn about and ask questions on greenhouse gas removal in the UK - a perfect fit for the podcast right?
Thanks to the panel guests:
Dr Nem Vaughan, Associate Professor in Climate Change at the University of East Anglia
Dr Rob Bellamy, Lecturer in Climate and Society at University of Manchester and Lead on Responsible Innovation at CO2RE Hub
Dr Amiera Sawas, Director of Programmes and Research at Climate Outreach
Thanks again to CO2RE for inviting us to take part in such an exciting event. You can find out more about the greenhouse gas removal hub at co2re.org.
To learn more about The Carbon Removal Show, including further reading and all our sources, head to restored.cc.
Thanks to Patch for sponsoring the podcast.
And thanks to Cofruition for consulting on and producing the show.
The Carbon Removal Show
The facts are clear - the planet is heating up because of emissions humans are putting into the atmosphere.
Even if we are able to cut out all our carbon emissions as fast as possible, we would still need to remove carbon we've already put in the atmosphere to hit global temperature targets.
Join Emily Swaddle and Tom Previte as they explore the world of carbon removal. What is it? Why is it necessary? How does it work? And who is doing it?
Along the way they'll be speaking to the people who are working to make carbon removal a widespread reality.
For more information on carbon removal, head to restored.cc.