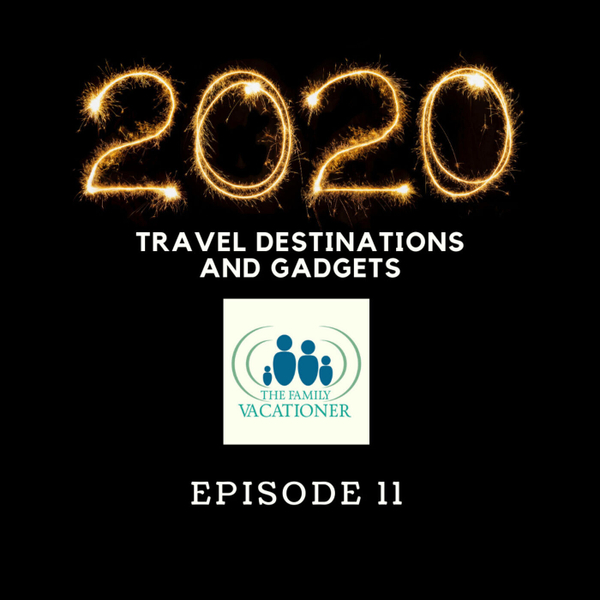 The Family Vacationer
2020 Fun Family Travel Destination and Must Have Travel Gadgets
S1E11
48:20
January 18th 2020
Rob and Danny give a shortlist of fun family travel destinations for 2020.  Park City, UT, Hudson Valley, NY, Catalina Island, CA, Hershey, PA, and Nashville, TN all make the domestic list.  Negril, Jamaica, Tokyo, Japan, Villarica, Chile, and Dubai, UAE make our international family destination list for 2020.  

The Must Have Travel Gadget list is also back for 2020.  All of the items we speak about can be viewed on the Family Vacationer Pinterest page (pinterest.com/thefamilyvacationer).  

We would love for you to rate the podcast at ratethispodcast.com/thefamilyvacationer.  Thank you so much for listening!  You can also send us feedback at [email protected] or [email protected]  We are also on Facebook and Instagram!

Check back with us in two weeks for our next podcast.  Cruising 101.  Whether you're going on your first cruise or your fifth, we will have something to help improve your experience!  
Support the show (https://www.patreon.com/user?u=23091574)
The Family Vacationer
A podcast dedicated to families that travel. So many of our memories come from time spent with our family. We want to help you make the most of your family vacations. We do that by covering travel destinations, travel apps, and gadgets, and talk to travel experts for ways to make family travel less stressful. Who doesn't want that?
Support Us
Become a Patreon