Welcome to The Family Vacationer. In this episode, we have invited Carla Thompson to help us dig in and look at all that Dyersville offers. Carla is the executive director of the Dyersville Area Chamber of Commerce. She's worked at the Dyersville Chamber for the past 23 years, where she started as the assistant director, dealing with tourism and marketing for the Dyersville area the day after she graduated college. Carla is a graduate of Northern Iowa with a BA in public relations communications and has earned her IOM credentials from Colorado Springs, Colorado. Listen to this episode to learn more!
What makes Dyersville a place where people keep coming back to?
[2:36]
It's not just for baseball, love, and families. Whether you're that Dad, you want to have a catch, or you're the family that wants to check off an attraction, which there are not very many attractions. Sometimes in a relationship, whether it's family or anything else, communication is not there. Or maybe you're just in a little rough patch where sometimes you need an icebreaker. The Field of Dreams is a meaning to so many different people and so many different meanings.
MLB regular-season game
[5:39]
It was amazing according to Carla. It is something that they would love to do. Major League Baseball, the commissioner, said yes, and they will be doing that again next year. But it's in the middle of a cornfield. So they need some infrastructure out there first.
National Farm Toy Museum
[7:05]
The National Farm Toy Museum holds thousands of toys and displays. It tells the story of the history of agriculture through toys. You're going to see little individual toys to peddle tractors, to even a tractor that was never produced.
Restaurants that families visiting Dyersville should not miss
[10:47]
They had a textile brewery open a couple of years ago. You're going to get your beer there, but they make huge pretzels, like 16-inch that are flavored. It could be for breakfast, or it could be for after work. They also have Chad's pizza, which is kind of a local pizzeria that's getting very well known. And then, if you want that juicy burger, The palace saloon. This is a bar that's been in Dyersville for over 100 years.
Local Festivals
[12:03]
It's going to be Beyond the Game. The festival that they had in conjunction with Major League Baseball. They also have a great St. Patrick's Day Parade. This is something that is always on or before the Saturday before St. Patrick's Day. So everybody who is German doesn't matter. You turn Irish on that day. The beer serves green beer and you get to see a lot of locals out and about. There's nightly entertainment as well as an establishment throughout the area. If you want to run or do a bike ride, they also have that in the morning. Something else that's cool is Go Saturday. This is when the ghost players come out of the corner at the Field of Dreams and do a comedy routine called the greatest show on dirt. They interact with the audience. 
Beyond the Game
[13:21]
This was a community festival that they had for two days. It was that Wednesday and Thursday. They also did a whole festival. They're getting all these people from other states, invites businesses and organizations that represented Iowa to educate, do a little sampling of what Iowa was all about.
Family friendly lodging options in the city
[15:01]
They have three hotels. One of them does have a pool and a whirlpool. Another one in their downtown that just opened this year is right above a clothing boutique, Jnr fashions. So they have some options there. Or, if you want something unique, you can stay at the Field of Dreams farmhouse.
Visit their websites at:
https://www.fieldofdreamsmoviesite.com/
For more, listen to Episode 57 of the Family Vacationer!
The Family Vacationer
A podcast dedicated to families that travel. So many of our memories come from time spent with our family. We want to help you make the most of your family vacations. We do that by covering travel destinations, travel apps, and gadgets, and talk to travel experts for ways to make family travel less stressful. Who doesn't want that?
Meet the Hosts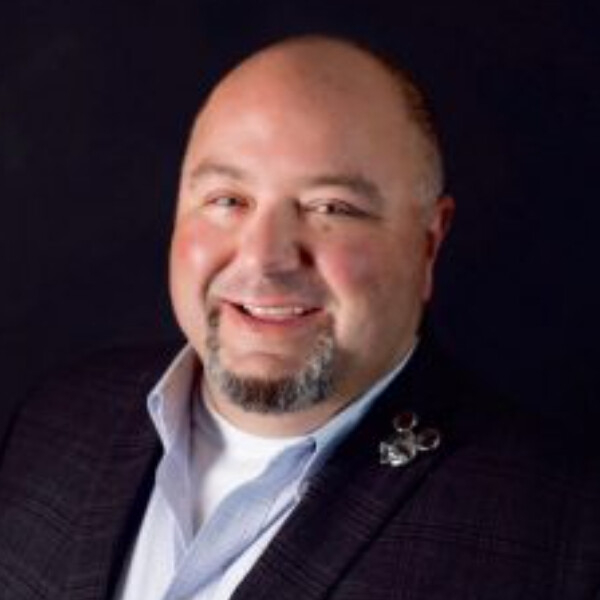 Growing up, Rob Jones mainly traveled to Florida for vacation. Those family trips to Orlando and the Gulf Coast are cherished memories that influence him to this day. His entire professional career has involved travel. From working in the music business to event marketing, Rob has traveled to 46 states and five countries. Rob has been married to his wife, Traci, for 16 years and they love to travel with their three children: Ruthie, Nash, and Chase.
Dr. Danny Evans is a 23-year veteran language teacher and world traveler. He has been traveling the world since the age of 16 and loves studying language and culture, but most of all, Danny loves making memories with his family. He has been married for 28 years and has two daughters, Gracie and Zoe.
Support Us
Become a Patron