Danny and I are excited to talk travel with you! The whole purpose of this podcast is to present you with information on new and exciting ways to take on family travel. We also hope to tell some stories along the way from families just like yours. 
So, the show notes will not be a verbatim transcription of what's in each episode. Instead, think of it as the Cliff's Notes version of the podcast. Some of you may have to google that and that's ok! =) We're going to have a lot of fun in this space and we hope you will, too. We know we're going to goof up from time to time, we hope that you'll hang in there with us for a while. Please subscribe to the podcast so that you can make sure and get the podcast every other week when they drop!
 Danny and I were in a band together a lifetime ago. Dan is a Spanish teacher and has another podcast and a YouTube channel where he helps people learn Spanish, English, and French. Check him out here. The Language Tutor is also the sponsor of this podcast, so please check him out!
I also want to send a huge thank you to Kevin Gilbert and Koinology for his assistance with our website. Check out Koinology. 
Here is a list of the travel gadgets covered in this episode. 
Electronics Organizer, Jelly Comb Laptop Sleeve Electronic Accessories Travel Gadgets Carry Case for 13-14in Laptop, New MacBook, iPad 12.9'', Cables, Power Bank and More (Black and Gray)   $25.99 Amazon
YAMIU Packing Cubes 7-Pcs Travel Organizer Accessories with Shoe Bag & 2 Toiletry Bags(Black)  $19.86 Amazon
Black Light UV Flashlight UV Light,Vansky Blacklight 12 LED Ultraviolet Urine Detector For Dog/Cat/Pet Urine & Dry Stains and Bed Bug On Carpets/Rugs/Floor,Matching with Pet Odor Eliminator  $7.99 Amazon
TwistieMag Strong Magnetic Silicone Twist Ties - Multi Color 10 Pack for Men & Women - Unique Gadgets for Cable Management and Organization, Hanging & Holding Stuff, Fidgeting, or Just for Fun  $19.98 Amazon
Etekcity Digital Hanging Luggage Scale, Portable Handheld Baggage Scale for Travel, Suitcase Scale with Rubber Paint, Temperature Sensor, 110 Pounds, Battery Included $10.89 Amazon
Anker PowerCore II 20000, 20100mAh Portable Charger with Dual USB Ports, PowerIQ 2.0 (up to 18W Output) Power Bank, Fast Charging for iPhone, Samsung and More (Compatible with Quick Charge Devices)  $59.99 Amazon
NTONPOWER 3-Port USB Power Strip with 2 Outlets Wrap Winder Design Mini Travel Charger with Right Angle Flat Plug and 15 inches Short Extension Cord for Nightstand Conference Center Library - Black  $16.99
Hey, look, Dan didn't make these up!
Support the show (https://www.patreon.com/user?u=23091574)
The Family Vacationer
A podcast dedicated to families that travel. So many of our memories come from time spent with our family. We want to help you make the most of your family vacations. We do that by covering travel destinations, travel apps, and gadgets, and talk to travel experts for ways to make family travel less stressful. Who doesn't want that?
Meet the Hosts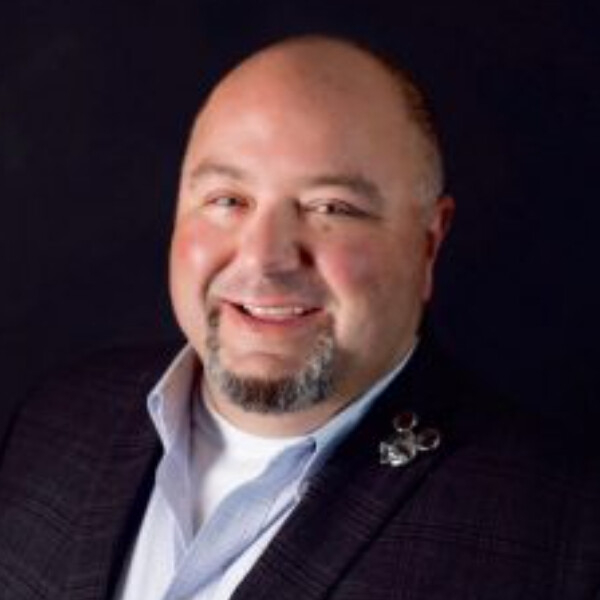 Growing up, Rob Jones mainly traveled to Florida for vacation. Those family trips to Orlando and the Gulf Coast are cherished memories that influence him to this day. His entire professional career has involved travel. From working in the music business to event marketing, Rob has traveled to 46 states and five countries. Rob has been married to his wife, Traci, for 16 years and they love to travel with their three children: Ruthie, Nash, and Chase.
Dr. Danny Evans is a 23-year veteran language teacher and world traveler. He has been traveling the world since the age of 16 and loves studying language and culture, but most of all, Danny loves making memories with his family. He has been married for 28 years and has two daughters, Gracie and Zoe.
Support Us
Become a Patron