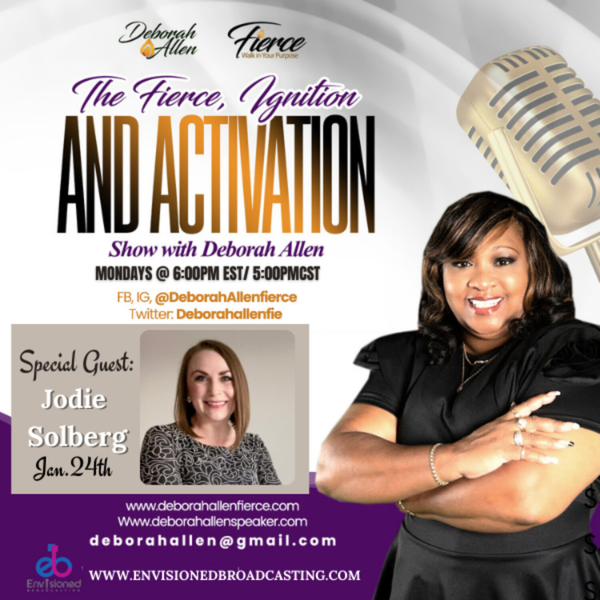 Life lessons are so important because they are used for us all to grow, mature and learn from. It's important to move forward but also understand in life there are so many lessons and they are needed. Also, they help us become who we are meant to be!
The Fierce, Ignition & Activation Show
The Fierce, Ignition, & Activation Show with Deborah Allen is a Radio show and Podcast that will uplift, inspire and motivate you to walk fiercely into your purpose........It's time to be great, be the change and live the life you were born to live.