Jeremy talks to Kayla Phillips, Nashville based musician and Foxie Cosmetics owner.
During this episode they discuss growing up in Austin, Texas, learning about veganism at 14, first finding punk and hardcore in first grade, getting into Blink 182 at daycare, how Austin has a great music scene, discovering new music on the radio, always having crushes on radio hosts because of their music taste, flyering for her own shows at high school, starting her first band at 12, how music was the center point at school as she couldn't play at home, playing System Of A Down at high schoo talent showl, first time going to the studio with Bleed The Pigs, how the first time she recorded was in a garage, hating the studio sound because the band were so used to the DIY sound, the struggles of writing songs, starting her noise project Pulsatile Tinnitus, how Foxie Cosmetics started, the science that goes into bathbombs, how Courtney Love loved the products, watching people at New York fashion week walk away with her product gave her a sense of pride, why she loves using Twitch, gives her top 5 Horror movies, and more 
Discuss this episode with Jeremy and other listeners: 
Instagram: https://www.instagram.com/thefirsteverpodcast/
Twitter: https://twitter.com/JeremyXBolm 
The First Ever Podcast
Join Jeremy Bolm, vocalist of Touché Amoré and founder of the record label Secret Voice, for his latest project, The First Ever Podcast. This is an honest look at the humble beginnings of all kinds of different artists - from actors and musicians to poets and photographers. 
Through conversation, Jeremy explores how their first experiences with their art form lead them to where they are today. In today's world of instant gratification, it's important to be reminded that not everything happens fast and easy. To succeed as an artist, it often takes a lot of steps and wrong turns along the path. And uncovering the nuances of those creative journeys is what this show is all about.
More About the Host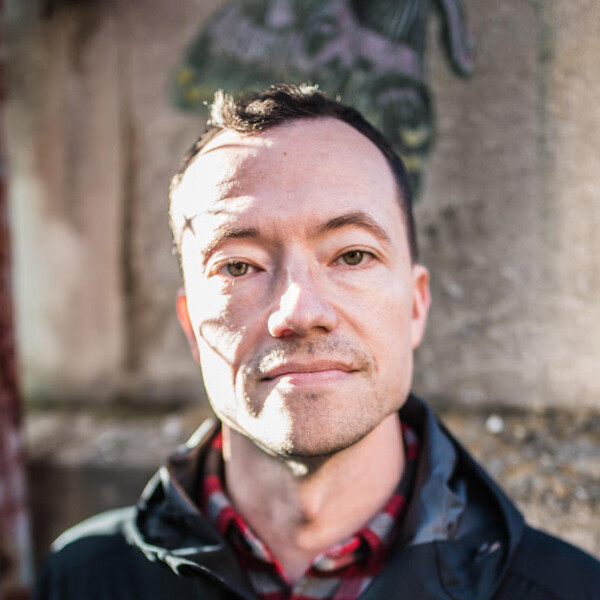 Jeremy Bolm is the vocalist for the post-hardcore band Touché Amoré.
The band recently released their critically-acclaimed fifth studio album, Lament.
Jeremy is also the singer of Hesitation Wounds, a group that finds him collaborating with guitarist Neeraj Kane (The Hope Conspiracy, The Suicide File), bassist Stephen LaCour (Trap Them, True Cross), and drummer Tommy Cantwell (Gouge Away, Axis).
In addition to that, Jeremy is also behind Secret Voice, an indie label that has issued poetry collections and records by such bands as Drug Church, Gouge Away, and Saetia.