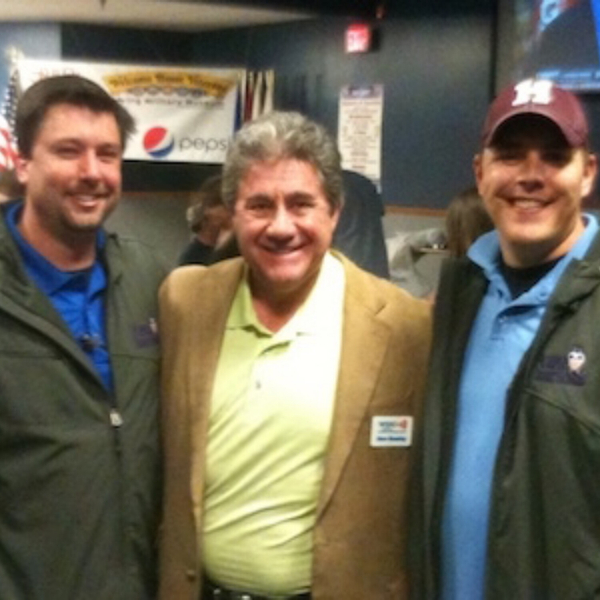 "Never give mental recognition to the possibility of defeat" Paul J. Meyer
Bringing Their Gift of Encouragement to Generations of American Warriors.
On Monday, August 29, 2011 Dale Beatty, John Gallina and three other veterans appeared on the cover of Time Magazine with the headline, "The New Greatest Generation, How Young War Veterans Are Redefining Leadership At Home." That same evening I attended a local event to honor John and Dale along with the Mayor, a United States Congresswoman, The Chamber of Commerce President, area veterans and several friends. Seven years earlier, these two friends from high school almost lost their lives with the North Carolina National Guard in Iraq, when their Humvee was blown 200 feet in the air by an antitank mine. John suffered a severe brain injury and Dale lost both legs. To me this is a story of triumph after tragedy, when after returning home they determined to create Purple Heart Homes, blessing disabled veterans from all wars who desperately needed handicapped accessible homes. In the process, the hope and encouragement they exude has now spread nationwide. Sadly, Dale Beatty unexpectedly passed away suddenly at the age of 39 due to complications from his war injuries.
Freshstart Podcast with Author D.L. Henning
Talk with Dave: Fill out the contact form here: DaveHenningCoaching.com
We are grateful for your generous gift that helps us keep our message of encouragement and hope on our worldwide podcast.  
Click here to help: Thank you!
YOUR GENEROUS GIFT: FRESHSTART PODCAST
Join.the.Encouragement.Revolution!©
The Freshstart Company Podcast©2021 with Best Selling Author and Motivational Speaker David Henning, Independent Certified Coach, Trainer, Speaker with The John Maxwell Team. Freshstart-Radio.com DJ and Talk Show Host. A fresh dose of motivation, inspiration and encouragement. Helping people like you with fresh Ideas for business and personal growth.
Copyright© The Freshstart Company 2021
DISCLAIMER: The views and opinions expressed by guests are not necessarily the views of Freshstart Podcast, its staff, management or podcast host.
Support Us
Donate with