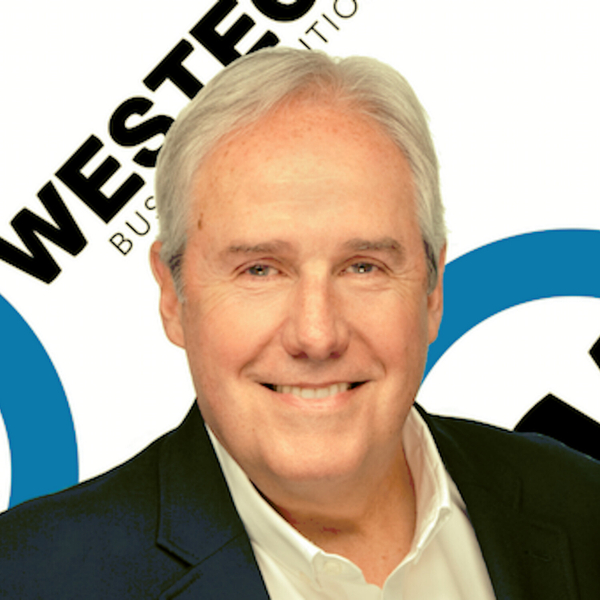 https://westechbusiness.com/ Today, Dave Henning with Freshstart Podcast interviews the founder and leader of Westech Business Solutions, Bob Krueger. Bob shares his vast experience and background as a former Lockheed Martin engineer and sales trainer who works with a variety of small business as an expert consultant, zeroing in on real results through implementation, for his clients
.Today's interview is with Bob Krueger, founder of Westech Business Solutions. Bob has created a timely training for small business owners in the San Francisco Bay Area. We're here to discuss Business after Covid; and specifically how to transition your business to the post Covid marketplace Contact Bob for a free 30 minute no obligation consultation.
408-896-0799 [email protected] Discuss ideas, questions and concerns. Talk about whether it makes sense to work together or not. Here's a quick summary of what Bob does:
Westech & Your Small Business...
Converting Business Theory To Profits
ALL WESTECH PROGRAMS & COACHING…l Westech Programs
• Are customized to meet the exact needs of our Customers
• Focus on implementation ... putting theory into action
• Actively engage Owners, Leaders & Teams in "Doing"
1 ON 1 CONSULTING WITH BIZ OWNERS & KEY LEADERS
• Improving specific areas like Strategic focus Leadership
• Managing teams, Employee accountability
• Employee Engagement, Improving team performance, etc
STANDALONE "SCAR" (STRENGTH & CHALLENGE ASSESSMENT)
ANALYSIS OF YOUR BUSINESS
• Analysis, Conclusions & Recommendations in 6-8 key areas of your small business
• Includes recommendations to transition to Post-Covid Business effectively
BIZ COACHING SERIES, with 5 programs/series...
• Small Biz Owner series
• Small Biz Culture series
• Management Training series
LATEST STANDALONE COACHING PROGRAMS...
o Business after Covid, to effectively transition your business to the post Covid world
o Team Strengthening, to improve the focus, collaboration, commitment and results of your team
o Transforming Micromanagement, to transform micromanaged teams to effective "AIM" teams
TESTIMONIALS:
"WesTech Business Solutions helped our company greatly with a keen insight on overall operations, defining management position, and identifying key strategic responsibilities for all partners.
By hiring WesTech our family-run small business was able to regain our footing, achieve buoyancy and initiate forward motion during a critical time. Our time spent utilizing WesTech's services helped our business by positioning us for future successes that would not have been attained without Bob Krueger's insight and direct consultations.
WesTech was critical in the turn-around of our company, and we would like to whole heartedly recommend their services for any small business that would like to achieve immediate and lasting results and take it to the next level.
Since employing their services we have been able to expand to a second location and hold steady in the strong business practices that were introduced by WesTech staff. We are grateful and are better business owners now because of our experience with this solid consulting firm." K.D
Freshstart Podcast with Author D.L. Henning
Talk with Dave: Fill out the contact form here: DaveHenningCoaching.com
We are grateful for your generous gift that helps us keep our message of encouragement and hope on our worldwide podcast.  
Click here to help: Thank you!
YOUR GENEROUS GIFT: FRESHSTART PODCAST
Join.the.Encouragement.Revolution!©
The Freshstart Company Podcast©2021 with Best Selling Author and Motivational Speaker David Henning, Independent Certified Coach, Trainer, Speaker with The John Maxwell Team. Freshstart-Radio.com DJ and Talk Show Host. A fresh dose of motivation, inspiration and encouragement. Helping people like you with fresh Ideas for business and personal growth.
Copyright© The Freshstart Company 2021
DISCLAIMER: The views and opinions expressed by guests are not necessarily the views of Freshstart Podcast, its staff, management or podcast host.
Support Us
We are grateful for your generous gift that helps us keep our message of encouragement and hope on our worldwide podcast.
Just released: Dave Henning's new E-Book
Click here>> https://www.15lawsofgrowthsampler.com/
What Great Thing Would You Attempt To Do If You Knew You Could Not Fail?
Donate with