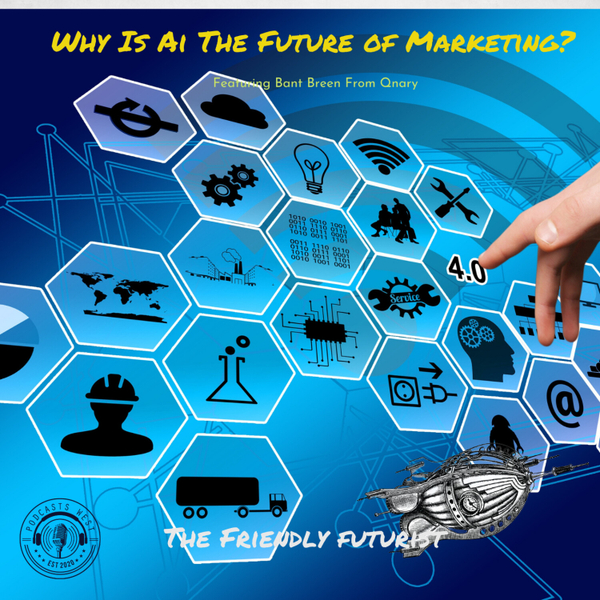 The Friendly Futurist
Why Is AI Considered The Future of Marketing? Interview with Bant Breen from Qnary
S1E15
26:12
April 21st 2021
Dear Marketers, before you set up an elaborate sales funnel (which by the way are becoming somewhat prehistoric) with email and a functioning website. Have you considered AI (beyond a chatbot) and machine learning to do the heavy lifting?
Today's guest is Bant Breen, Noted Marketing and Media Executive, Entrepreneur and Academic from Qnary, an executive reputation management company.
Qnary is one of the fastest growing companies according to both INC. and Entrepreneur magazines.
Bant has kindly agreed to come onto the show and share with us his insights and expertise of what is to come in regards to Artificial Intelligence and why Marketers, who work in an industry that quickly adopts technology is lagging behind a little bit when it comes to machine learning. A fascinating insight into what is coming up around the corner.
To check out more about Qnary visit https://www.qnary.com.au/ or to check out Bant's work visit https://www.bantbreen.com/
What topics and or trends would you like to hear about? Send in your thoughts to [email protected]
Tweet me direct: @friendlyfutruri1
How to support me :)
Leave a 5-star review and spread the word! Let's grow the movement of optimists and forward thinkers! https://www.podchaser.com/podcasts/the-friendly-futurist-1602097
Creating weekly podcasts is thirsty work, so why not shout Dave a tasty soy flat white?
And support your local independent media with a tip or donation, we love what we do and you can show your appreciation via https://www.buymeacoffee.com/podcastwest
Check out my YouTube channel The Friendly Futurist, with raw interviews and answers to some of the big questions about the near future and so much more: https://www.youtube.com/channel/UCUXMpOlkAKsNbto9MVnJPDw
The Friendly Futurist
Are you ready to board the good ship SS Tomorrow?
The Friendly Futurist. The podcast all about a user-friendly future, covering the intersection of social change, big tech, and megatrends, mixed with some dope ass beats. Think of the show as the intersection between Emerging Technology with Implications on Society and The Environment.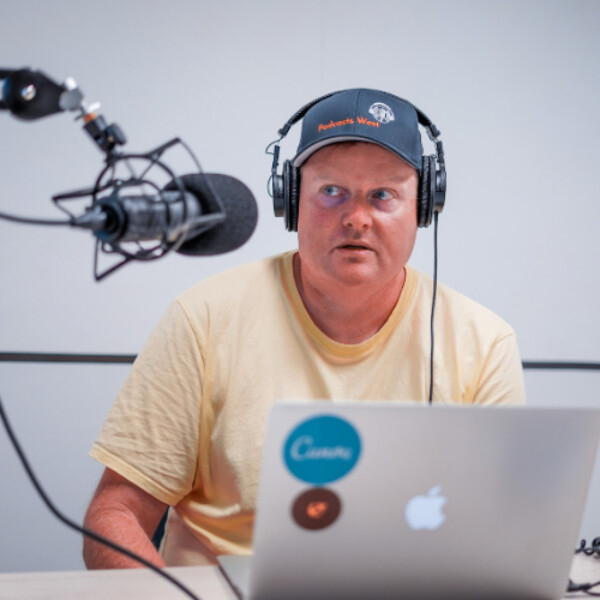 The Mastermind behind The Friendly Futurist
Dave has previously worked on community radio, has completed two Masters degrees in Marketing. He is also passionate about using the power of marketing and communications for social change and chatting to fellow entrepreneurs.
Whilst you are here why not check out his other project 12 Hats Radio?
Support Us
Donate with