The Hard To Kill Podcast
COVID-19 Mandate Madness: The Canadian Military's Illegal Order Exposed
S5E163
38:08
June 30th 2023
On this episode I delve into a shocking revelation about the Canadian Military's top general, General Wayne Eyre, and an illegal mandate order related to COVID-19 vaccinations.
The episode also explores a secret government memo warning about the potential impact of COVID-19 vax injuries and deaths. The government allegedly manipulated data to downplay the seriousness of the situation, aiming to hide the true risk from the public.
Don't forget to SUBSCRIBE and SMASH THE BELL to get informed of new videos coming down the pipe.
✅ Pick up a slick looking t-shirt, hoodie or ball cap. All made with high quality cotton so your gunz can look extra swole while you're crushing a new PR or taking your kids to the park. Head to: https://davemorrow.net/merch/
✅Thanks to you I've been able to grow my podcast into the best army veteran podcast on the planet. In order to continue to grow I need some sweet sweet money to start flowing into the war chest. Head to https://www.patreon.com/hardtokillpodcast
✅Find your ideal training program and smash your goals. Try my training app for free for one week. Head to: https://davemorrow.net
✅Want to come join us in the Hard To Kill Tribe? Click here:
https://www.facebook.com/groups/hrd2killtrgprgms
✅Want the #1 Book in Canada for getting warfighters out of the pain cave? Get my book, The Nimble Warrior here: https://thenimblewarriorbook.com/
The Hard To Kill Podcast
Welcome to the world's best Army Veteran podcast. This is the go-to podcast for military, L.E.O. and EMS professionals looking for insights from around the world on fitness, nutrition, mindset and mental health. The goal of this podcast is to help 100k veterans lose 2 million pounds. Welcome aboard.
Hosted by Dave Morrow, a fifteen-year veteran of the Canadian Armed Forces.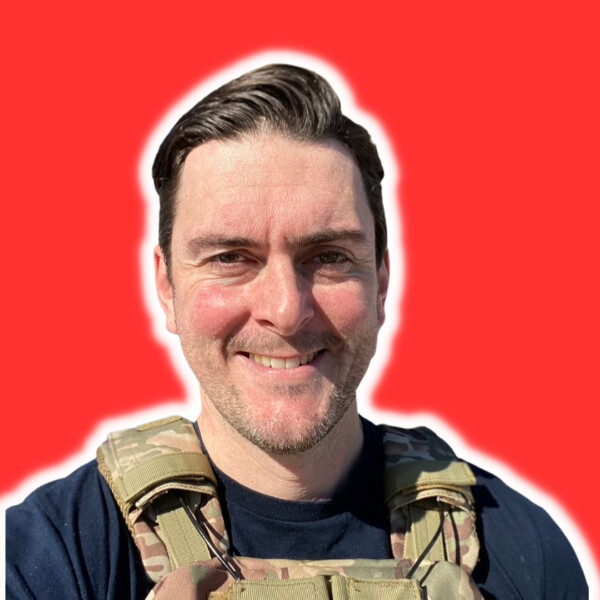 Welcome to my podcast. The Hard To Kill Podcast has been a labour of love of mine for the last 4 years.
To be honest. I don't know where I'd be without it. It's helped me more than I could've possibly imagined when I was at my worst.
Now it serves as a means to learn from the best and brightest minds in the health and fitness space.
I hope you get loads of insights and actionable intel to make you the baddest, healthiest MF out there so you can thrive and inspire others.
Train Hard, Fight Easy
Support Us
Your support is greatly appreciated. If you're looking for a way to support a veteran owned business who's mission is to help 100k veterans lose 2 million pounds, then you're in the right place. Thank you.
Become a Patron