Cynthia Thurlow is a world-renowned expert on the topic of fasting. Her Tedx talk about intermittent fasting got 13M views on Youtube. Our conversation today focused on the fundamentals of how to incorporate fasting and what women need to be aware of, as opposed to men, when fasting. 
Don't forget to SUBSCRIBE and SMASH THE BELL to get informed of new videos coming down the pipe. 
✅Don't get caught in the gym rocking some old, floppy T shirt. Grab yourself some Hard To Kill Podcast merch and look fresh with our high quality cotton blend Ts. Impress the hottie with a body next to you with some smart guy philosophy on our signature T. Get yours here: https://davemorrow.net/merch/
✅Thanks to you I've been able to grow my podcast into the best army veteran podcast on the planet. In order to continue to grow I need some sweet sweet money to start flowing into the war chest. Head to patreon.com/hardtokillpodcast and subscribe today.
✅Want to come hang out with a bunch of like-minded veterans looking to get healthier? Join my Facebook group here : https://www.facebook.com/groups/vetsfitaf
✅Watch this video and all the others with more graphics and context on my Youtube Channel here
Subscribe, rate and share this podcast to help grow the health revolution in the veteran world and help me get 100k veterans to lose 2 million pounds.
✅Find your ideal training program and smash your goals. Try my training app for free for one week. Head to: https://davemorrow.net
✅If you're a busy, veteran man looking to lose belly fat, improve your energy levels and reduce some chronic pain issues, you can apply for a free coaching call and take the program for a spin too. All you need to do is apply here: https://go.davemorrow.net/sales-page16490170094041657746818196
✅Want the #1 Book in Canada for getting warfighters out of the pain cave? Get my book, The Nimble Warrior here: https://thenimblewarriorbook.com/
The Hard To Kill Podcast
Welcome to the world's best Army Veteran podcast. This is the go-to podcast for military, L.E.O. and EMS professionals looking for insights from around the world on fitness, nutrition, mindset and mental health. The goal of this podcast is to help 100k veterans lose 2 million pounds. Welcome aboard.
Hosted by Dave Morrow, a fifteen-year veteran of the Canadian Armed Forces.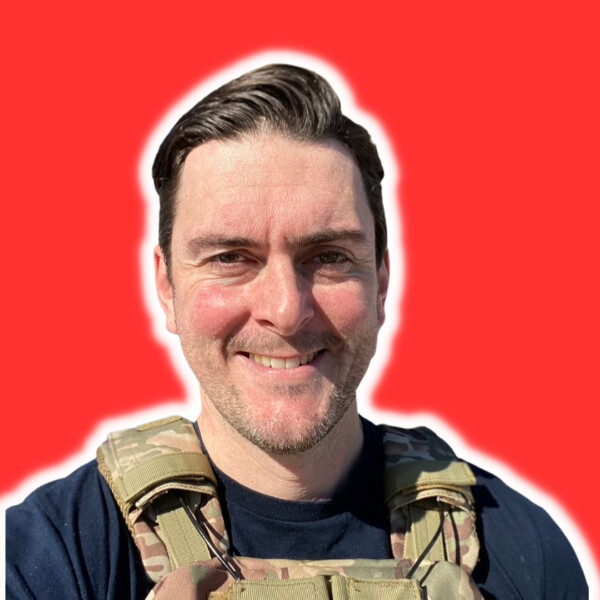 Welcome to my podcast. The Hard To Kill Podcast has been a labour of love of mine for the last 4 years.
To be honest. I don't know where I'd be without it. It's helped me more than I could've possibly imagined when I was at my worst.
Now it serves as a means to learn from the best and brightest minds in the health and fitness space.
I hope you get loads of insights and actionable intel to make you the baddest, healthiest MF out there so you can thrive and inspire others.
Train Hard, Fight Easy
Support Us
Your support is greatly appreciated. If you're looking for a way to support a veteran owned business who's mission is to help 100k veterans lose 2 million pounds, then you're in the right place. Thank you.
Become a Patron