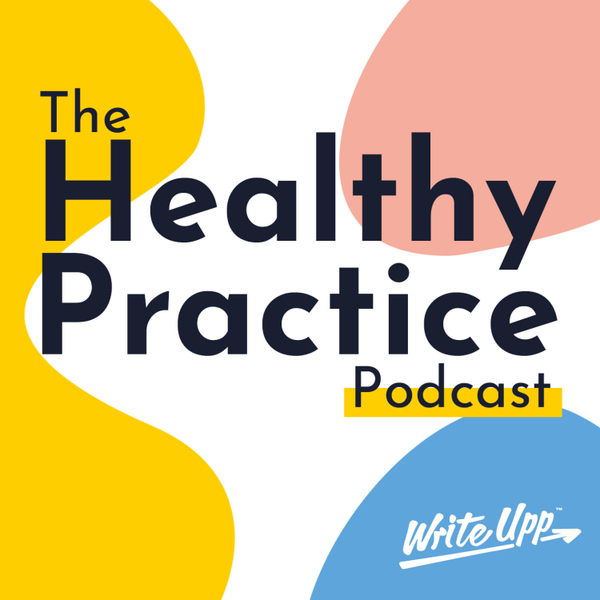 Ellie Macdonald speaks with Glenda Erwee, a registered psychotherapist based in London & Hertfordshire. Glenda is an experienced private practitioner, and has grown her business from the ground up. She discusses social media and it's importance of growing a modern day practice, as well as old school methods such as word-of-mouth. If you're looking at starting your own private practice, this is a great place to start and find your first clients.
You can find out more about Glenda here: https://www.counsellingwithglenda.com/
The Healthy Practice
The Healthy Practice from WriteUpp is the show that guides practitioners through every stage of practice management early in their careers.
For each episode our host, Ellie, will be guided and educated by a specialist on any chosen topic.