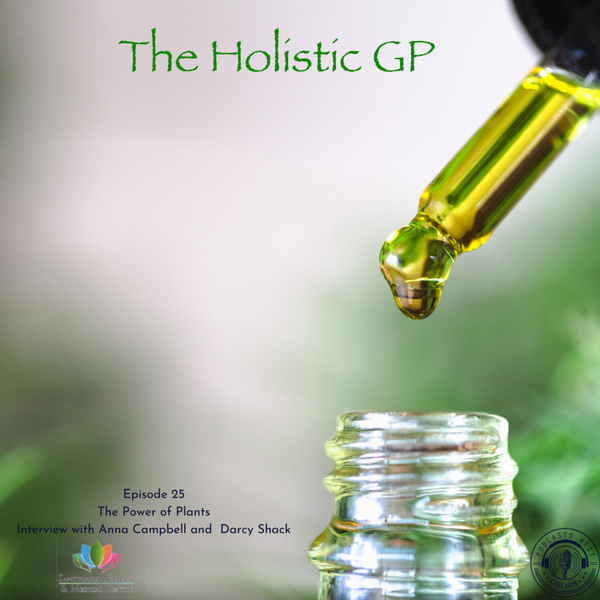 The Holistic GP
The Power of Plants. Interview with Anna Campbell and Darcy Schack
Today we are discussing the power of botanicals in pharmaceuticals with Anna Campbell and Darcy Schack from Zestt Wellness in Dunedin, New Zealand.
Our discussion is dedicated to providing information on the latest advances and developments in the field of botanical medicine. It also discusses research and clinical studies of the botanical compounds in various products, including herbal supplements and cosmetics.
About our Guests:
Darcy Schack and Dr Anna Campbell launched Zestt Wellness with the goal of transforming lives through the use of natural health products backed by science.
For the past decade, Anna has worked in food security and has a deep interest in the function of plant bioactives in the wellbeing industry.
Sarcoidosis is an autoimmune disease that affects Darcy. As a group, they've invented a phrase: "health for the rest of us," which recognises that wellness isn't just for the young and beautiful.
🌿🌿🌿 How To Support Our Show 🌿🌿🌿
If you have any medical issues raised on this show please seek health advice from your medical practitioner. This podcast is for public information only.
Any topics and or guests you would like to see on our show please share them with us at [email protected]
1. To book in with Dr Ashwini please visit - https://sanctuarywellnessandmedical.com.au/
Phone number: +61 8 94186008
Email: [email protected]( for consult booking only)
All others please email [email protected]
Social Media Links
https://www.facebook.com/doctorashwini
https://www.instagram.com/doctorashwini/
https://www.facebook.com/sanctuarywellnessandmedical
https://www.instagram.com/sanctuary_wellness_coogee/
The Holistic GP
Your new sanctuary for expert health and wellness advice! Join Dr Ashwini each fortnight for holistic health tips and expert interviews on the medical issues that matter.
Meet the Hosts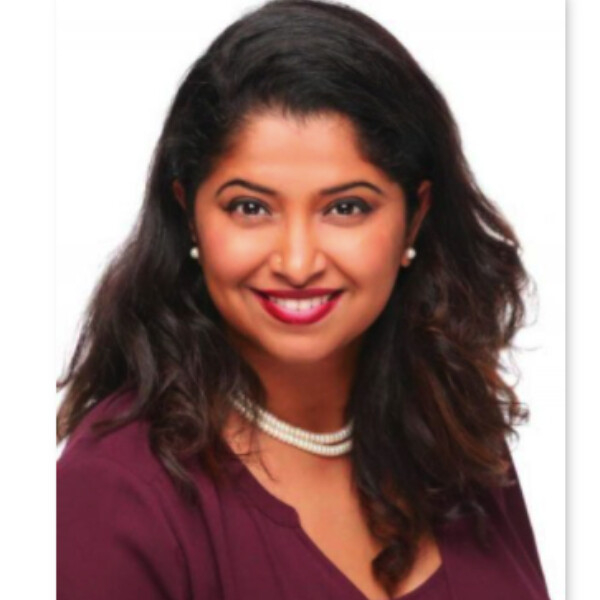 Dr Ashwini Gana Baskaran
MBBS FRACGP FACNEM FASLM
Principal GP
Dr Ashwini Gana Baskaran is a highly experienced female GP and is the Principal Doctor of Sanctuary Wellness and Medical Centre. She has completed three fellowships, Fellowship of the Royal Australian College of General Practitioners, Fellowship of the Australian College of Nutritional and Environmental Medicine and Fellowship of the Australian Lifestyle Medicine. She holds a Certificate in Advanced Dermoscopy and Histopathology and Primary Care Skin Cancer Therapeutics and Professional Certificate in Skin Cancer surgery. She has also completed her Professional Certificate of Aesthetic Medicine and Advanced certificate of Aesthetic Medicine.
She is constantly striving to provide the best care for her patients and believes that optimal health and wellbeing is achieved only through a holistic approach to health. This has further lead her to continue her academic pursuit in Nutritional and Environmental Medicine and continues to work with her patients with a Functional and Integrated approach to get to root course of their illness and improve their health and wellbeing.
Dr Ashwini Gana Baskaran enjoys the intellectual challenges of being a GP and understands that every patient is unique and important. She always strives to achieve the best health outcomes for her patients. She is a true believer in providing quality care with respect and compassion. Dr Ashwini Gana Baskaran is a member and examiner of RACGP( Royal Australian College of General Practice) and a member of Australian College of Nutritional and Environmental Medicine (ACNEM) and Australian College of Lifestyle Medicine.
Some personal info:
Dr Ashwini is happily married and has 2 beautiful children. She enjoys nature walks, yoga and has recently started learning golf with an aim to play in a tournament in the future. She recently became a fur-mum to her beautiful labradoodle puppy called Saffy.
She is an avid reader and loves listening to podcasts and audiobooks in her freetime.
Her professional goal is to empower her patients to get to the root course and heal and be in the best health possible. She also feels everyone deserves to experience good health care.
Her Personal goal is to travel more(when the borders permit) with her family and spend as much time as possible being in nature and collecting precious family memories together.
Contact Details: https://sanctuarywellnessandmedical.com.au/
Support Us
Love this show? Why not leave a tip for Dr Ashwini here.