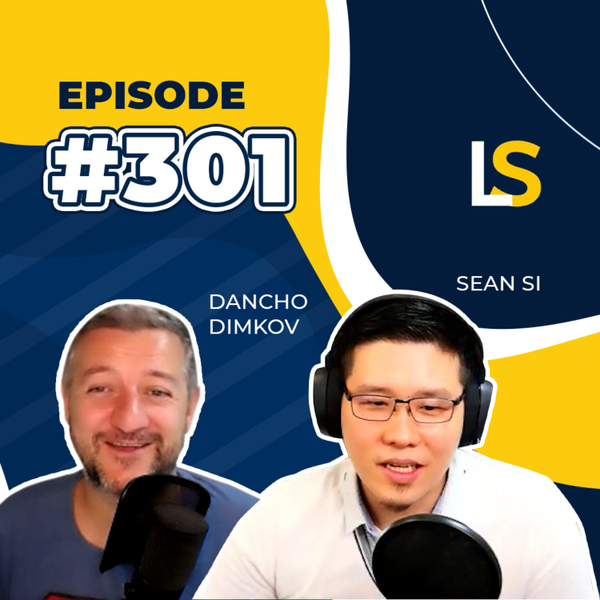 Dnacho: There are hundreds of ways of how you can generate leads. And then how our client knows what's best for them. And you know, you're going to need years to try all hundreds of them to see what is the right fit for you. And then we said, well, you know what? We do really the outreach. So which type of companies would really benefit the most from the outreach.
And when we saw that the high ticket service providers and seeing them as high ticket service providers, not that just because they have expensive services, it's because they have a unique sales process. When it comes to 50K sales. First, it's a really long sale cycle. It's like in months in years in some cases.
So it's not like impulsive buying costs, swipe your credit card. Then there are always multiple people involved, even if it's a 50K website as a platform. Yeah. But then the procurement manager, then the marketing manager, then the CEO, then the CEO needs to take it to the board. The board needs to get approval and it is really a complicated sales process.
The rewards are also good. I mean, when you sell 10K service, you're like, okay, if I sell five services in total, that's like a 50K, which is a good deal. And when the reward is good, you could actually afford more on the lead generation. And here is not just that as a motivation, we saw that, well, you know what actually, in the high ticket service provider, people.
It will not work. If I go, hi, Sean, I'm selling a 50K would you be interested in buying it? Not thank you very much. Next one. Hi, I'm selling a 50 K service. Are you interested? No, thank you very much. But it's really relationship-building. And people are lazy, I mean, even when we're talking about marketing agency, they're like how I can get you five fleets and that's it.
And with the high-ticket service providers, it's really relationship-based. So trying to reach out to people, start some chit-chatting, start some conversation starters, try to qualify if they have a problem or not, if not keep them in your circle. I mean, Sean, our extreme was that we were working for a company real estate from Ibiza and they were looking for an investor for 10 million euros.
And we were like, okay, our outreach framework is the same. We just need to adjust it a bit. So we screened the whole of Europe, finding investors for real estate investors, property investors, we found few hundreds. We started reaching out to talk with them, but not even a letter from a pitch or from a sales or for something.
The whole goal was to find the potential investor, invite them onto Ibiza on a yard, to do fishing with the real estate agent company. And then during the fishing, they can start talking. "You're a nice guy. What do you do? What I do? Okay. Let's try to see some business". Because at that level they don't buy projects, they buy into people. Sean, you're a nice guy. What are you doing? I want to invest in whatever you're doing.
I have a lot of money. Project - there will be good projects, bad projects, but if I see that you're a good guy. I want to invest in whatever you're doing. I mean, I'm giving it as an extreme because it was 10 million euros.
That is really why we choose the high ticket service providers because relationship building is more important than actually getting the lead because not every prospect that you're reaching out to is the right time at the right moment and ready to come on a call. But on the other hand, if you build a relationship around your client, even after six months, they've decided that they need that solution. We want to position our clients as the go-to guy for that field. 
Youtube: https://www.youtube.com/leadershipstack
Join our community and ask questions here: from.sean.si/discord
Facebook: https://www.facebook.com/leadershipstack
The Leadership Stack Podcast
This is the podcast for entrepreneurs by entrepreneurs to increase your leadership, teamwork, and profits. We have guests from all over the world and all kinds of industries who will tell you how they hire, manage culture, inspire and lead their people.
The Leadership Stack podcast is hosted by Sean Si - serial entrepreneur and author of the books 'CEO at 22' and '50x your Business'. He is the CEO and Founder of SEO Hacker (https://seo-hacker.com) a digital marketing agency in the Philippines that is best-known for their work in the SEO industry.
He has worked with and spoken to numerous companies throughout his career. He has also been invited to speak in international events and conferences.
Meet the Hosts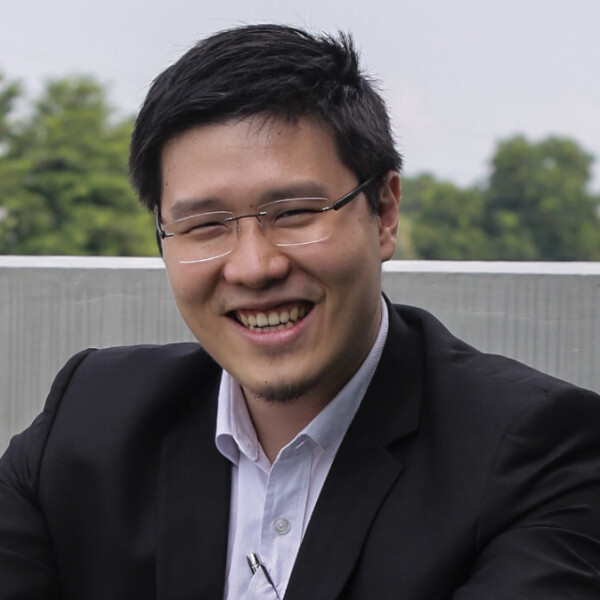 A sought-after leadership and motivational speaker, what sets Sean apart is that he actually practices what he preaches - and so speaks with great authority. He is the CEO and Founder of SEO Hacker and 4 other companies and has a team of over 50 people (mostly millennials and centennials) in-house.
He has given talks to numerous organizations in the Philippines and abroad. He is also featured in numerous magazines and events in the international digital marketing scene.
Giving talks about leadership, sales, motivation, digital marketing, entrepreneurship and management is something that Sean loves to do. It is a work of passion from the heart and it is his way of paying his success forward to others.
Support Us