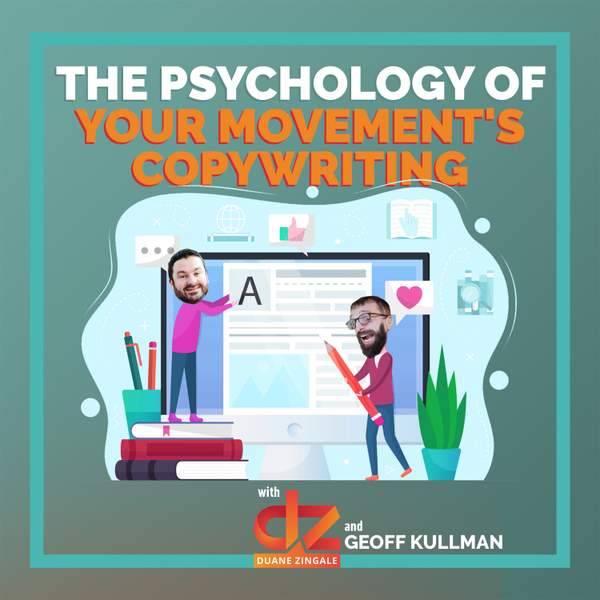 Geoff Kullman is a direct-response copywriter and brand strategist who helps online entrepreneurs launch 6- and 7-figure digital products. He's worked with some of the world's most influential thought leaders including Dr. Daniel Amen, Mark Sanborn, Gary Chapman, Scott Oldford, Mike Kim, Nick Cavuoto, Paul Martinelli, Dr. Amy Johnson, and many more.
For over a decade, he worked in the nonprofit and church ministry world, where he developed a passion and skill for studying human behavior and community connection. Nowadays, you'll find him helping his A-list clients connect deeply with their audiences and helping his wife raise their four overly-energetic boys – all while living in a rainforest and hosting his hit podcast, The Psychology of Copywriting.
---
The best way to market your movement is to follow a strategy that builds empathy and connection. Follow the Listen framework to be authentic and true to who your are when sharing your marketing messages. Grab your copy today
The Marketing Your Movement™ Show
The Marketing Your Movement™ Show dedicated to empowering brands to reach the right people, with the right offer, in the right way.
Authentic relationship is the foundation of your success, and creating a movement is the most profitable way to market and monetize your personal brand.
This show will empower you to nurture your online community culture through relationship based marketing!
Communicating in natural language with real people.
You will learn how to multiply your message through the power of the automated sales funnels.
Lead your audience through the transformation of being complete strangers to brand ambassadors to market your movement!
Gain momentum in your business by leading a community culture where everyone is excited proclaiming their success and marketing your movement!
Be more than a marketer … start a movement! you have a message burning within you!