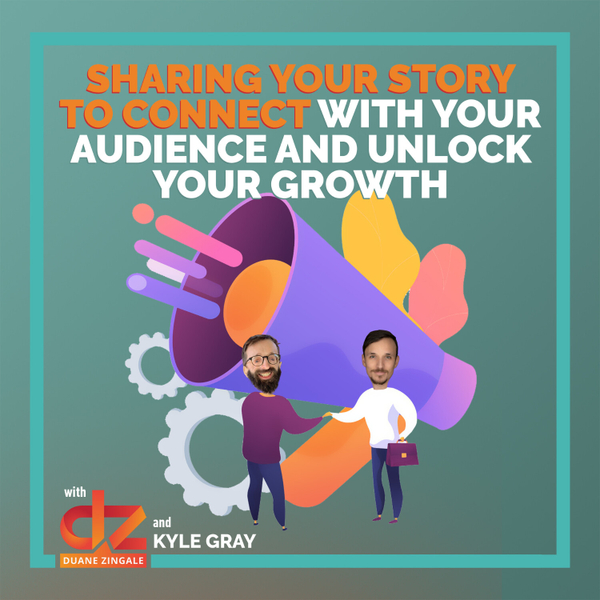 Kyle Gray is an entrepreneur, story strategist and author who helps coaches, startups and influencers use storytelling to better communicate their unique value, and create connection and trust with their audience. He combines timeless storytelling with with cutting edge marketing to ensure you've got the right story to tell while presenting, on a sales call or in conversation, both online and offline.
Kyle's two books on marketing Selling With Story and The Story Engine help you quickly get clear on your story and start selling and how to build systems to tell that story at scale. Both are filled with powerful and easy to use templates to help you take action and get results quickly. Kyle also has a podcast called The Story Engine podcast where he interviews experts on how they use storytelling to grow their business.
Kyle uses a system called "The One Clear Path To Sales" to turn your story into a powerful sales and marketing tool:
One Clear Message: You get clear on the exact message your customers need to hear to capture their attention and desire.
One Clear Lesson: Once you're clear on your message, you craft amazing content that empowers, inspires, and educates your audience on how to get what they want. This builds their trust and desire to invest with you.
One Clear Offer: Finally, we connect it with a key offer that aligns with their desire and your lesson.
---
The best way to market your movement is to follow a strategy that builds empathy and connection. Follow the Listen framework to be authentic and true to who you are when sharing your marketing messages. Grab your copy today
Reach me at [email protected]
The Marketing Your Movement™ Show
The Marketing Your Movement™ Show dedicated to empowering brands to reach the right people, with the right offer, in the right way.
Authentic relationship is the foundation of your success, and creating a movement is the most profitable way to market and monetize your personal brand.
This show will empower you to nurture your online community culture through relationship based marketing!
Communicating in natural language with real people.
You will learn how to multiply your message through the power of the automated sales funnels.
Lead your audience through the transformation of being complete strangers to brand ambassadors to market your movement!
Gain momentum in your business by leading a community culture where everyone is excited proclaiming their success and marketing your movement!
Be more than a marketer … start a movement! you have a message burning within you!