THE NAKED TALK with Alex Okoroji
This is an unscripted LIVE talk radio show hosted by the Queen of Expression - Nigerian Actress and Award-Winning Media Personality, Alex Okoroji every Talk Wednesday and Friday Radio Special on The BRAG Radio Network and available on-demand 24/7.
This show features unfiltered, heart-centered conversations with high profile personalities, celebrities, thought leaders, entertainers, motivational speakers, best-selling authors, life coaches, relationship experts and extra-ordinary friends as they strip themselves, their experiences and share their HONEST unfiltered thoughts about love, life, career reinvention and everything in between....
We strip down the lies, cover-ups and limiting beliefs to EMPOWER you with the freedom to become the highest EXPRESSION of your truth, talent, and personal greatness.
Meet the Host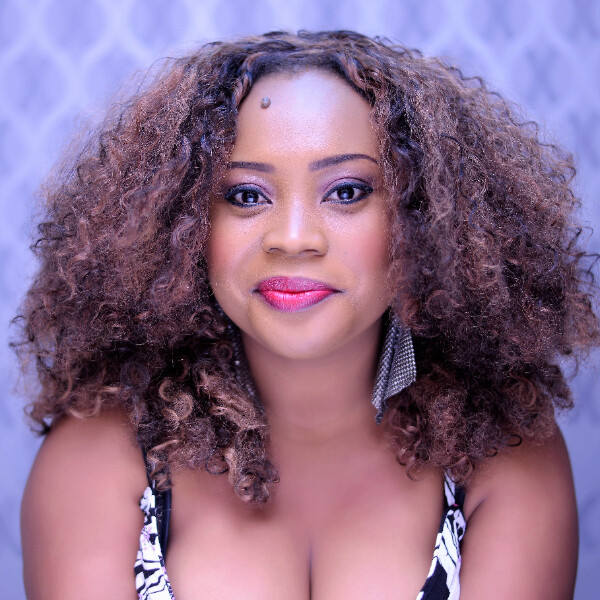 Alex Okoroji is an Award-Winning Media Personality & Actress from Nigeria who has reinvented herself at every stage of her creative career as a Performing, Visual and Literary Artiste. Referred to as "Queen of Expression" for using different mediums of art to empower people with the freedom to express their truth, talent, and personal greatness.
She was listed in 2017, 2018 and 2019 as one of the 'Top 250 Most Influential Women in the World' by Richtopia. In 2018, she was nominated for "Woman of the Year" in Entertainment, at Her Network Woman of the Year Award (HNWOTY). In February 2020 in London, she received the prestigious SHINE Legacy Award 'in Media' and was awarded "Africa Most Influential Creative Consultant of the Year" at the 2020 edition of Africa Leading Women Awards (ALWCA). In 2019, she received the "Exceptional Woman of Excellence Award" at the Annual Global Women Economic Forum (WEF) in India.
In 2017, she was the recipient of the "WEF Iconic Woman Award" for Creating a Better World, and was honored with a Nigeria Goodwill Ambassador Award (2017) for her Positive Contributions to Humanity, An African Icon Award (2017) and 'Media Personality of the Year' at the 2017 Peace Achievers Award, plus many more.
Alex Okoroji is also a TV Personality, Talk Radio Host, Speaker, Author, Voice Artiste, Reinvention Coach, Idea Strategist, Communication Specialist and Creative Consultant who helps high performing experts around the world, amplify their influence and create a bigger impact with their brands, platforms, message, products or services.
Alex is the 'First African Woman in Africa' featured on the Women Rock Project. She was also named as one of 35 Personal Brands-To-Watch in 2017 (The Global List).
She began acting on Television in 2005, and has over a decade of acting experience well-versed in most aspects of performing - on Television, Film, Theatre and Voice Overs. Alex has consistently been involved with different television projects, movies, documentaries, and events. Her voice has graced several Public Service Announcements (PSA), infomercials and jingles for Radio and Television. She has written several scripts for TV Commercials, Documentaries, and award-winning Screenplays for Movies.
As an Advocate for EXPRESSION and Freedom, she is a Multi-Platform Ambassador for Transformation - known for her practical wisdom, straight talk, and ability to connect with any audience. She championed the movement for Raw and Honest Expression. She has taken The Naked Philosophy globally by using her platforms to promote FREEDOM while giving people a safe space to have a VOICE and embrace their authentic self.
She is the Creator of The NAKED Philosophy, and C.E.O & Creative Director at The BRAG Media Company - a Brand Consulting, Media & Creative Agency serving clients around the globe to create an Identity, Products or Services worth (brag)ging about.
Learn more about her and her work --> www.AlexOkoroji.me