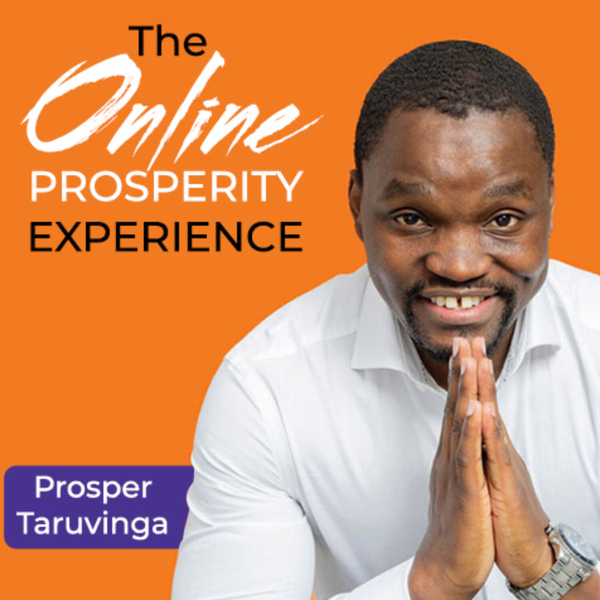 Fear of failing is something that all business owners whether starting out or established think about, most of the time.
So how can they overcome it?
What is the force that drives you? Is it the fear of failure or the achievement of success?
As it turns out, most people are driven by a combination of the two.
The idea of success gives us wings, but before we can do anything about it, the fear of failure creeps in and starts chopping off our feathers.
The fear of failure can be so strong that many people who dream about becoming entrepreneurs waste their time preparing, reading business books, taking classes, and watching others succeed.
They are so scared of failing in their big project that they never take the chance, which is a failure on its own.
In this podcast we explore how even great entreprenuers went through episodes of failure but that did not stop them.
Listen in and discover how failure is not the end of your adventure, whether your start-up didn't succeed, or you took a risky investment that didn't pan out.
Failure is an experience that teaches you about the paths that don't go up.
As you take more and more of these, you learn to recognise the signs and slowly discover the way to success.
It may be slow and difficult, but the final result is going to be so much better!
Join over 1000 other businesses in our community that are working hard to creat a business thats profitable and enjoyable.
If you habg around a barbershop long enough, you will soon have a haircut.
Join us today... https://community.livelongdigital.com.au/
The Online Prosperity Experience
Prosper Taruvinga's powerful Digital Marketing Strategies and actionable tactics that you can use right now have helped more than 50 000 people from over 10 countries to create meaningful businesses that are profitable and enjoyable.
Are you looking for more customers? Are you looking to take your business to the next level, develop stronger relationships with your employees, clients or suppliers, improve your finances or get people liking you before you try to sell them something? 
The Online Prosperity Experience gives you access to Prosper's proven Online Prosperity Blueprint. This is a 4 Step Marketing Strategy designed to help you accomplish your goals.
Whether you're looking for insight into how to build a bigger business or position yourself as the go-to person in your category, you have access to all the tactics used by celebrities like David Hughes as well as (literally) over 450 small businesses and counting.
With an extensive selection of episodes featuring insightful lessons from Prosper, interviews with some of the most successful people in the world and never-before-released audio content from deep within the archives, you'll find you can learn a great deal while listening during your morning commute or daily workout.
As Prosper says, "I am the guy you call when you are tired of thinking small" Get started today by choosing an episode that resonates with where you are right now and enables you to take your business to the next level.
Support Us
Donate with