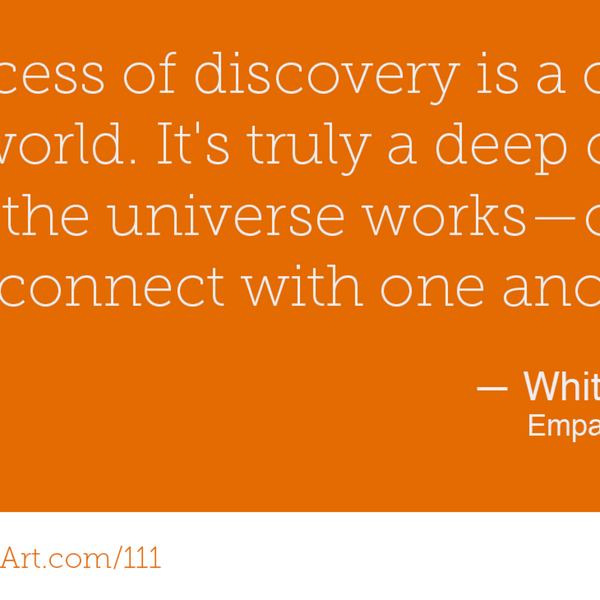 TheSparkAndTheArt.com/111 – Whitney and I talk about her starting out in computer sciences - and hating it - loving her writing major and how she stumbled on a course for Human Computer Interaction which lead her to her first user experience position. While the whole conversation is fantastic, I think my favourite part is the last 5 minutes where Whitney builds on how curiosity and creativity work together.
**- Links for this episode -**<br/>
<br/>Whitney Hess - https://whitneyhess.com/
<br/>Whitney Hess Twitter - https://twitter.com/whitneyhess
The Spark & The Art
The Spark & The Art Creativity Podcast ran for 155 episodes and talked about the creative life: Interviews with writers, musicians, filmmakers and more.
The show is on permanent hiatus but I still talk about creativity obsessively and you can find me at:
or