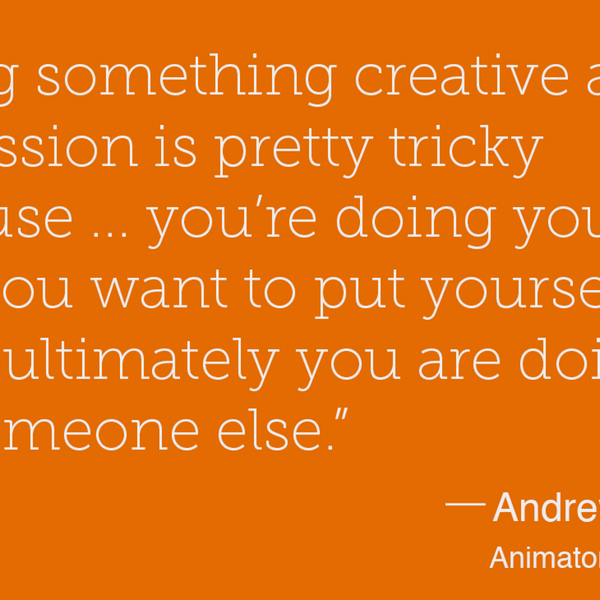 TheSparkAndTheArt.com/28 – Andrew Ford just finished his latest professional project as a lead animator on the movie The Book Of Life. His path to being an animator on feature films was somewhat winding but always with that final goal in mind. Once he reached that goal he didn't rest on his accomplishments. Not only does he consider each scene he animates a learning experience he continues to hone his craft by taking animation courses on his own time.
Make sure that where you are going isn't the end but simply a new starting point.

Links from today's episode
Sheridan College - https://www.sheridancollege.ca
ReelFX - http://www.reelfx.com
Free Birds Movie - http://www.youtube.com/watch?v=x9RvyOjnyxk
Calvin & Hobbes Cartoon Strip - http://en.wikipedia.org/wiki/Calvin_and_Hobbes
Herman Cartoon Strip- http://en.wikipedia.org/wiki/Herman_(comic_strip)
Emily Carr University - http://www.ecuad.ca/programs/undergrad/bma/animation
Get Good At Everything or Work With Others With Solveig Whittle - TheSparkAndTheArt.com/14
EA Games - http://www.ea.com
Two Bears Title Card - http://vimeo.com/47833370
ZanyZoo - http://www.songstuckerwrote.com/zany-zoo
Ola Birch - https://twitter.com/Fay_Moose_Art
 
The Spark & The Art
The Spark & The Art Creativity Podcast ran for 155 episodes and talked about the creative life: Interviews with writers, musicians, filmmakers and more.
The show is on permanent hiatus but I still talk about creativity obsessively and you can find me at:
or